Revision: Thanksgiving Holiday Schedule and Cut Off CHANGES
The following is a reminder of the U.S. Thanksgiving holiday schedule for Crowley offices and ports. Please note changes in RED.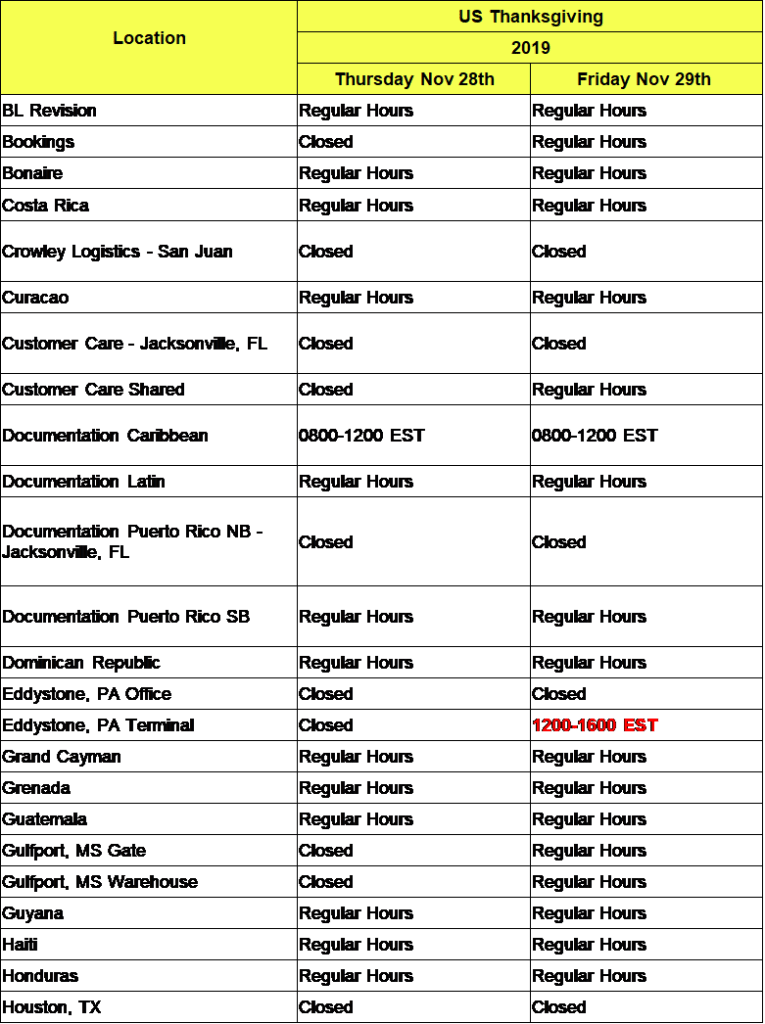 NOTE: Documentation and cargo cut off times are subject to change in locations that will be closed or have limited operating hours. During the holiday season, as office and port hours are adjusted, the information here may differ from what's available online. If there is a conflict, cut off times indicated below supersede any information located on crowley.com.
NOTE: Jacksonville Terminal 3001 Talleyrand Avenue will have extended gate hours on Wednesday, November 27 until 2200.