Industry Leading New Build Program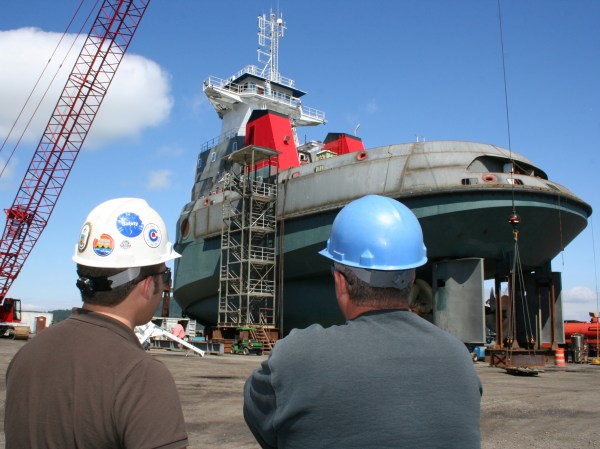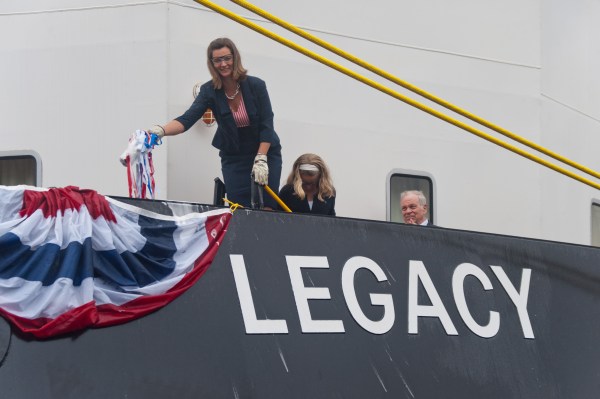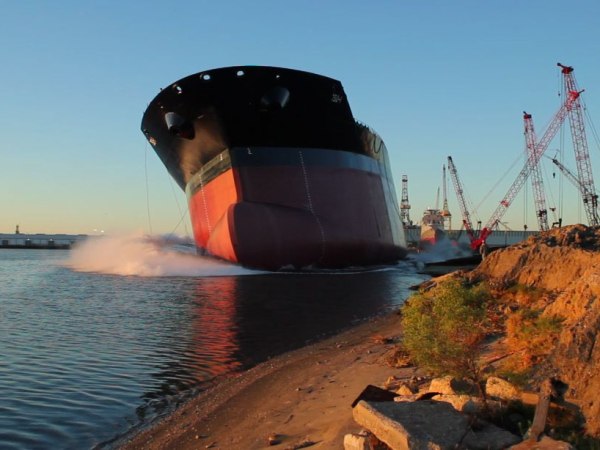 It is safe to say that Crowley's designs have raised the bar and set the standard for safety and performance in the petroleum transportation industry, while also providing customers with improved reliability and the ability to achieve lower delivered cost per barrel.  As part of our commitment to the Jones Act, we maintain the most active new build tank vessel program of any U.S. owner/operator.  We seek to design and build safer, more affordable alternatives to traditional vessels (tankers) for carrying petroleum products.
Each of the Crowley-owned 17 ATBs and four LNG-Ready tankers were the result of an extremely successful new build program in which we partnered with oil companies and shipyards. These partnerships yielded a group of highly sophisticated tug-and-barge units specifically designed and equipped to handle a unique set of requirements.
LNG-Ready ECO Class
Crowley expanded its fleet with the addition of four new LNG-Ready tankers, which are based on a proven Hyundai Mipo Dockyards (HMD) design that incorporates numerous fuel efficiency features, flexible cargo capability and the latest regulatory requirements. At 600 feet long, each tanker is 50,000 dead-weight-tons (dwt) and capable of carrying 330,000 barrels of product: crude oil or refined petroleum products, as well as various chemical cargoes. All are under long-term charters.
750 Class
Our 750 class fleet is comprised of three 330,000-barrel capacity tank vessels. These top-quality vessels were designed with features from the best of each of the preceding classes, and were built to exact customer specifications. All three are committed to long-term charter with major oil companies.
650 Class
The 650 class, the largest Crowley class, boasts 10 state-of-the-art vessels. Completed in 2011, this class upgraded the carrying capacity to 185,000 barrels. Additionally, their improved vessel cargo systems were designed to provide maximum flexibility and cargo integrity, while also allowing for transfer rates of up to 20,000 barrels per hour. Despite their larger size, these vessels safely maintain 12 knots and can also safely handle extreme weather conditions.  All 10 are on long-term charter to major oil companies.
The Future: Alaska Class ATBs
In 2018, Crowley announced plans for a new Alaska Class 100,000-barrel-capacity articulated tug-barge to transport multiple clean petroleum products in the Alaska market under Crowley Fuels. Once built and deployed, Crowley will operate the ATB under a long-term charter with Alaska-based Petro Star Inc., a wholly-owned subsidiary of Arctic Slope Regional Corporation (ASRC).