Overview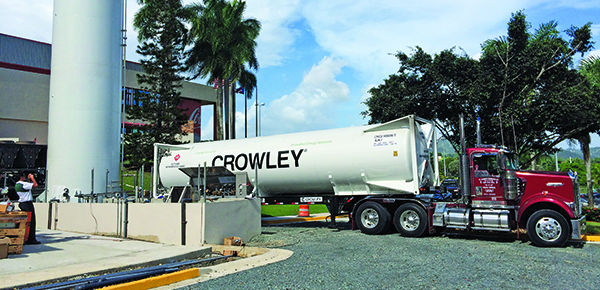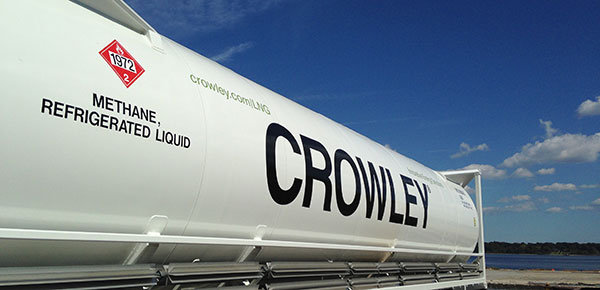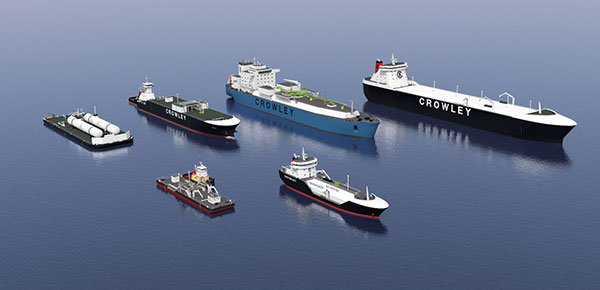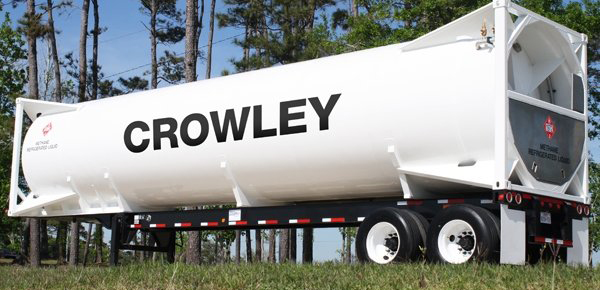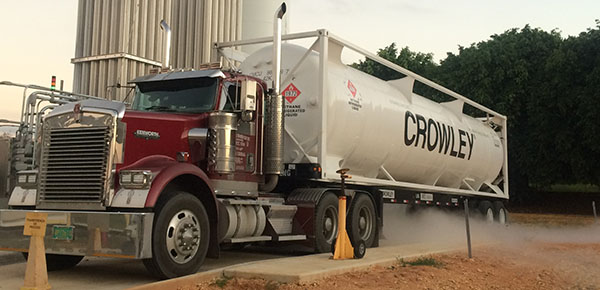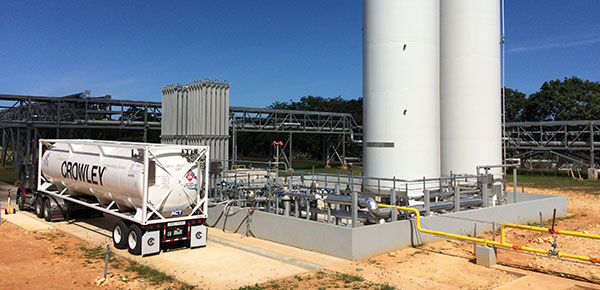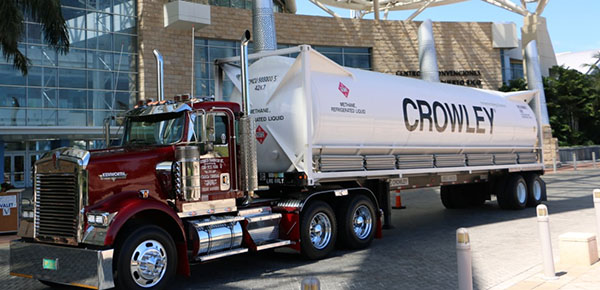 Crowley is now providing valuable LNG services to a wide variety of industrial customers throughout the U.S., Caribbean, Central America and Alaska. In Alaska and the Caribbean, through the company's petroleum distribution division and subsidiary Carib Energy, respectively, Crowley offers a comprehensive and diverse suite of LNG services including small-scale containerized transportation and delivery; bulk transportation and delivery; marine bunkering; vessel design and construction; engineering; consulting and project management.
Carib Energy is the first company to have received a small-scale, 25-year export license from the U.S. Department of Energy (DOE) for LNG transportation from the U.S. into Free Trade Agreement (FTA) countries, and a small-scale, 20-year LNG export license from the DOE from the U.S. into Non-Free Trade Agreement (NFTA) countries. Download a copy of our licenses at the bottom of the page.
Customers have come to rely on Crowley because of its proven success in the marine, project management, energy, and transportation fields. Now customers in these regions can turn to Crowley for a wide variety of affordable and efficient LNG solutions. 
LNG customers can take advantage of the following services:
Storage and Supply Management

Engineering

Consultation and Training

Space Propulsion Solutions

Terminaling
LNG services are offered in the following locations:
Alaska

Anguilla

Antigua

Bahamas

Barbados

Bermuda

Canada

Costa Rica

Cuba

Dominican Republic

El Salvador

Guatemala

Haiti

Hawaii

Honduras

Mexico

Montserrat

Nevis

Nicaragua

Panama

Puerto Rico

St. Barts

St. Croix

St. Eustatius

St. Johns

St. Kitts

St. Maarten

St. Thomas

St. Vincent

Tortola

Trinidad

U.S. East Coast

U.S. Gulf Coast

U.S. West Coast

Virgin Gorda