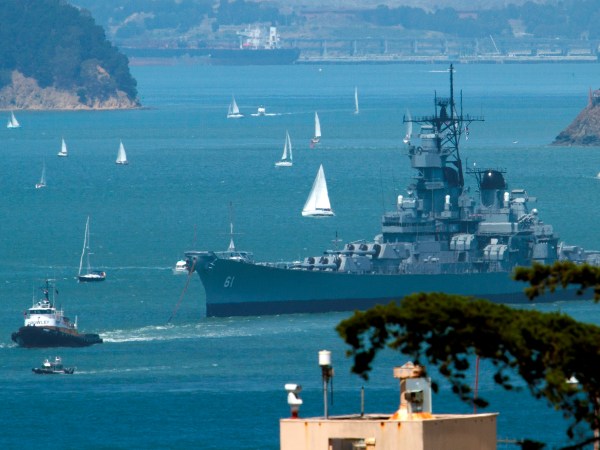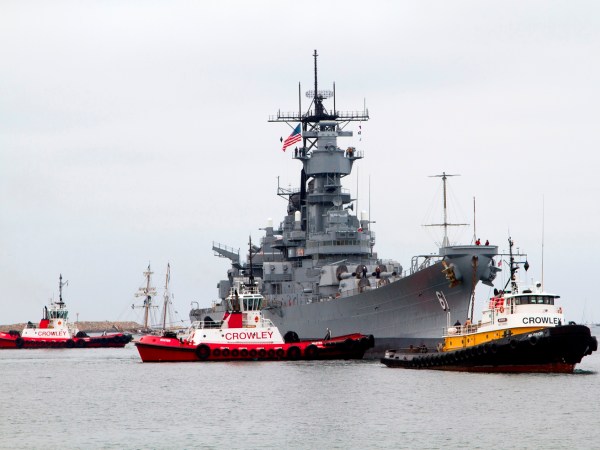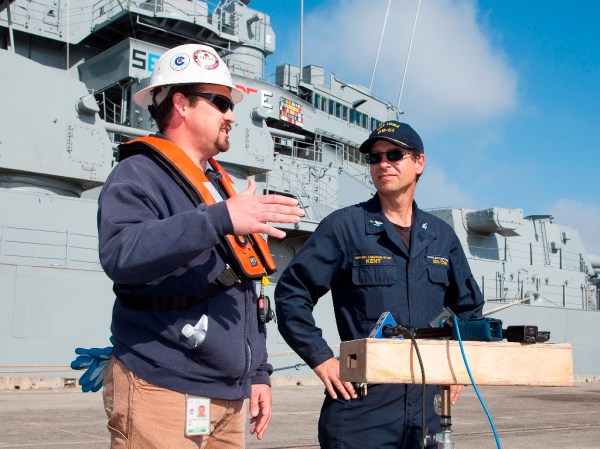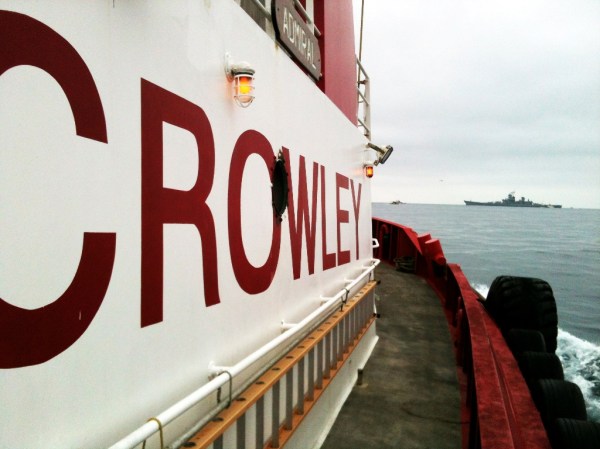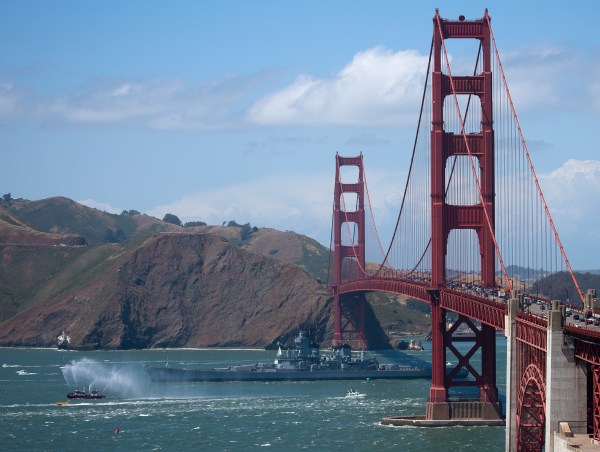 Set to become an interactive naval museum, the retired USS Iowa, which was a fully operational battleship through World War II, the Korean War and the 1980s, required relocation from San Francisco to its new home in the Port of Los Angeles. The ship's custodian, the Pacific Battleship Center, engaged Crowley for the job (a video of the project can be viewed here). The decision was natural: Crowley had already towed the USS Iowa from Rhode Island through the Panama Canal to Suisun Bay (near San Francisco), as well as sister retired battleships, the New Jersey and Missouri, which were also converted to museums. Crowley utilized four tugboats to safely guide the battleship under the Golden Gate Bridge and out of San Francisco Bay – during the historic bridge's 75th anniversary weekend while hundreds of spectators watched – and southward to Los Angeles, despite several challenges.
The challenges of moving a 45,000-ton, unpowered battleship were staggering. Not only was the USS Iowa massive in width and length, but it also stood more than 15 stories tall above the waterline, thanks to its 60-foot mast. This left little room for error while passing beneath the bridges in the San Francisco Bay and to sea. Once at sea, the vessels had to travel 50 miles offshore to avoid the busy maritime traffic on the Southern California coastline as it made its way south towards Los Angeles. Complicating matters even more, an unexpected weather system set in and delayed the tow for a week, just as it was set to sail.
The tow had to be perfectly timed from the start. The Crowley team had to coordinate the departure with a low tide before passing under the Richmond / San Rafael bridge on San Francisco Bay - and even then, the battleship had less than 20 feet of clearance. Additionally, the careful four-day trip down the coastline had to be made 50 miles offshore to avoid traditional maritime traffic and to ensure a safe transit due to the battleship's size. Crowley connected the battleship to its 7,200-horsepower tug Warrior by towing wire one-third of a mile in length and towed it several miles offshore from Seal Beach, Calif., where it was anchored and thoroughly cleaned. Finally, the USS Iowa was towed to its home at the Port of Los Angeles in San Pedro, Calif., where it is now a public museum for visitors to enjoy.
Crowley's solutions and operations teams, which specialize in project management and ocean towing, had to carefully plan, time and carry out all aspects of the job to ensure the massive battleship safely made it out of San Francisco Bay and to its final destination. This specialized project management team has positioned itself as a leader and expert in moving the large and unusual. They guarantee unmatched expertise and specialized equipment to provide safe and reliable marine transportation and logistics solutions for project cargo offshore construction and module component movements worldwide.