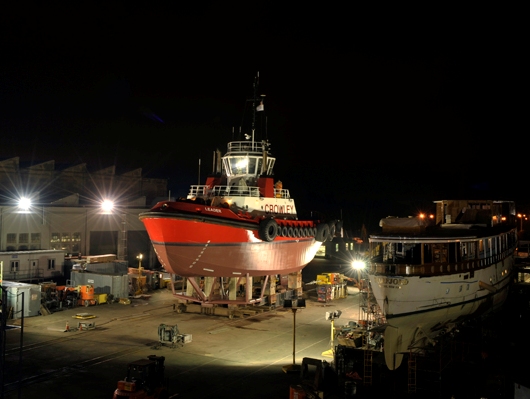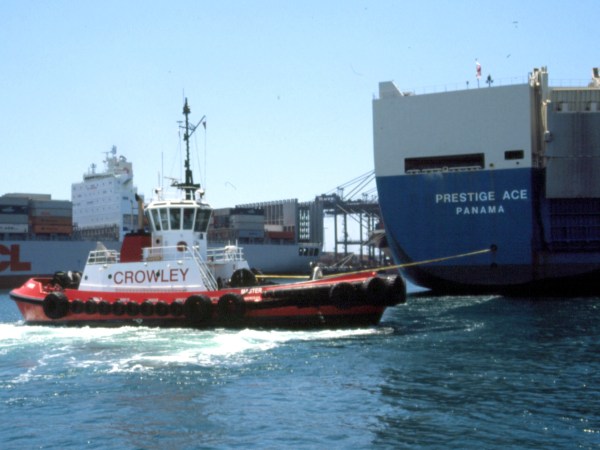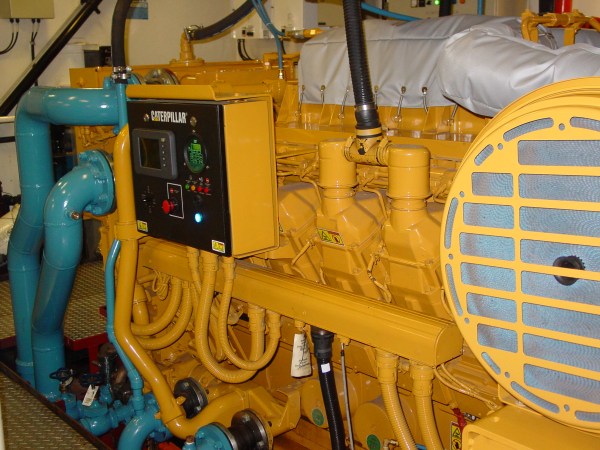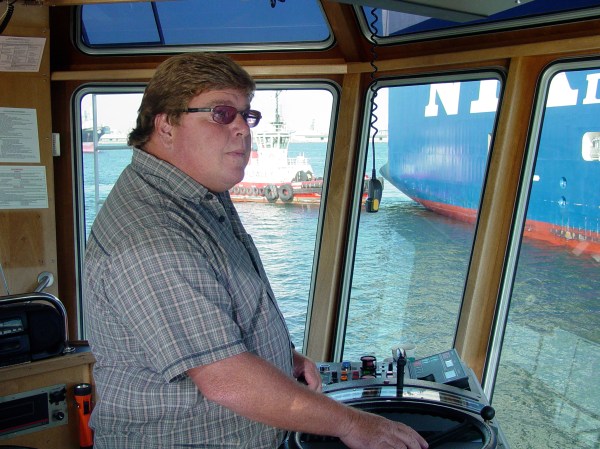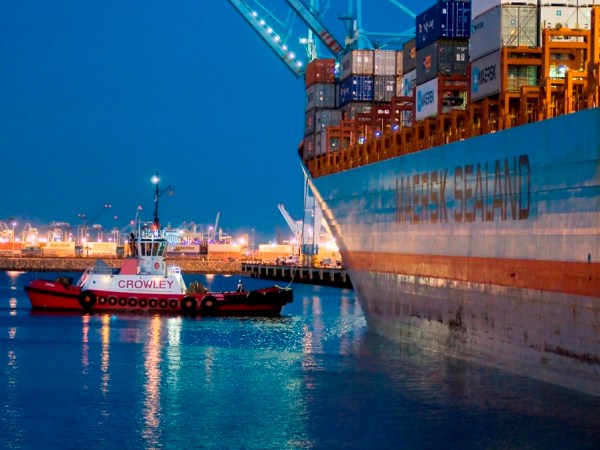 With more and more people concerned about their impact on the planet, reducing greenhouse emissions has become a focus of many companies. For Crowley however, that focus is nothing new. Just as we have always led the way on important issues like safety and port security, we continue to blaze a trail in the area of environmental stewardship. Nowhere is this better illustrated than in the Port of Los Angeles, where we've created a public-private partnership designed to help clear the air over one of the busiest ports on the West Coast of the U.S.
With the air over Los Angeles often filled with smog, the Port of Los Angeles launched a far-reaching emissions and air quality initiative, known as the San Pedro Bay Ports Clean Air Action Plan. The plan requires all vessel operators in the area to upgrade their engines to be Tier II emissions compliant by the end of 2013. With four tugs in operation, we wanted to act fast — not only to ensure that we'd be in compliance with the new measures, but to serve as an example for other companies that were looking at ways to reduce their carbon emissions.
We embarked on a $5.4 million repower and upgrade project of four tugs, replacing their CAT 3516 main engines with CAT 3512 engines, and their CAT 3304 auxiliary engines with the new CAT model C4.4 generators. The project has reduced particulate matter emissions by 3.24 tons annually, and mono-nitrogen oxides by 109.52-tons per year. And although the engines are smaller, the tugs' performance hasn't suffered due to the improved efficiency of these newer, state-of-the-art, marine diesel power plants. The fourth and final tug in this repower project was complete and back in service in May 2010, well in advance of the 2013 deadline.
In addition to our own engineers, quality control specialists and environmental experts, this endeavor owes its success to a number of participants. Certainly the Bay Ship and Yacht Company, which handled the refitting, deserves significant credit. The Port of Los Angeles also played an integral role, by helping secure air quality improvement grants that helped fund the project. By joining forces, public and private entities have set an important example of how corporations can make important contributions to environmental stewardship.