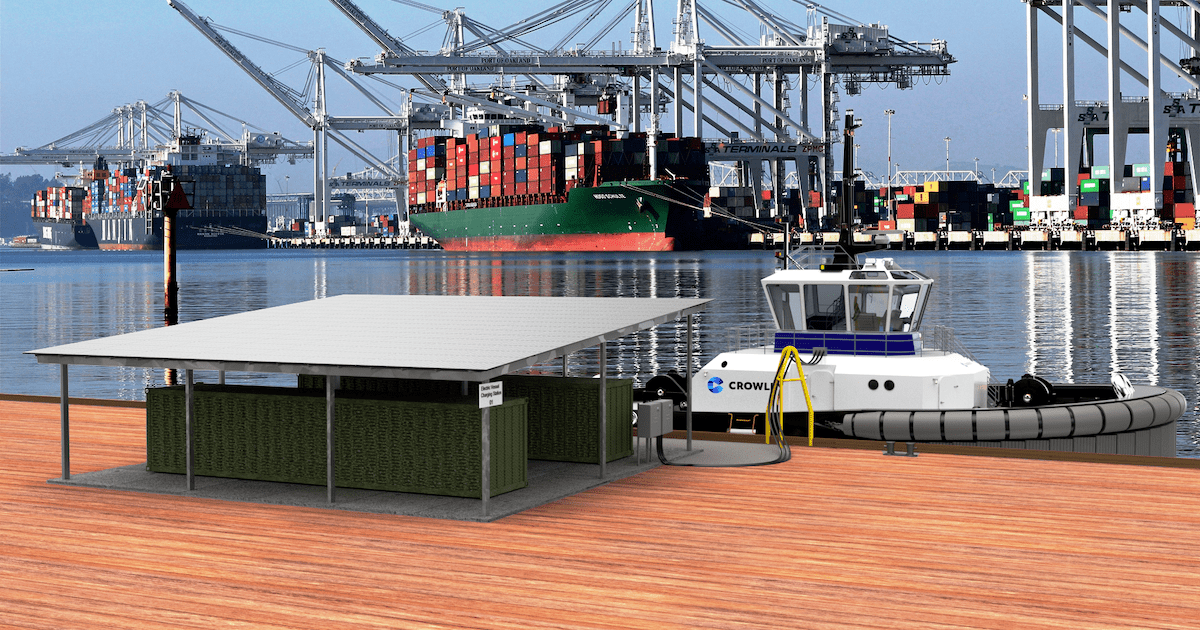 Showing their dedication to decarbonization in the maritime segment, Crowley and Shell Trading (US) Company recently signed a Memorandum of Understanding (MOU), with the intention of helping alternative energy solutions for shoreside and terminal activities.
This follows a joint engineering project they began which designed and launched the largest LNG bunker barge on the East Coast – allowing them to provide lower-carbon fuel solutions. The MOU between the two companies brings forth an exciting opportunity for long-term collaboration that could shape the marine industry for years to come.
Committed to engineering a greener future, Shell has announced plans to collaborate with Crowley Maritime on lower-emissions solutions for a shoreside charging station at the Port of San Diego. Set to begin service in 2023, this station will be the first of its kind in the US, powering Crowley's pioneering eWolf—the world's first all-electric ship assist tug. By working together and leveraging engineering expertise, Shell and Crowley are hoping to create a sustainable solution that makes an environmental impact and sets a strong example for ports around the world.
Engineering has always been a major player in problem solving and engineering-based solutions can effectively help to reduce environmental impact. Crowley, as an engineering services company, is taking matters into its own hands with the signing of a MOU. This MOU specifically outlines their commitment to achieve net-zero emissions by 2050 and promotes accountability and shared action among industry partners to reach this goal for the benefit of both people and planet. At its core, engineering is what makes this important collaboration possible; engineering will be essential in leading us towards a greener future.
To this end, they are looking into potential advancements such as lower-emissions vessels and technology at ports along the West Coast, Gulf Coast and East Coast, as well as electrification and net-zero solutions at terminals. With this exciting collaboration, Shell and Crowley are continuing to lead by example in accelerating the transition to a carbon-neutral future for our nation's shipping industry.