TITAN Salvage Safely Refloats Containership M/V Maersk Diadema in Mexico
(Dania, Fla.; Sept. 7, 2007) – TITAN Salvage, Crowley Maritime Corporation's salvage and wreck-removal company, successfully completed the refloating of the M/V Maersk Diadema earlier this week at Lazaro Cardenas, Mexico.
The 975-foot laden containership, went aground outside the entrance channel, on its approach to the harbor on Sept. 2. After a failed attempt by the ships crew, TITAN was contracted by the German owners on Sept. 4 to refloat the one-year-old vessel from its resting place atop a sandbank.
A TITAN salvage master and naval architect were dispatched to the scene to perform a preliminary survey of the vessel while a dive survey was also performed.
Using local tugs, the ships own ballast system and the expertise of TITAN's personnel, the vessel was successfully refloated on Sept. 5 approximately 24 hours after TITAN Salvage was initially contacted.
This is the seventh successful salvage over the past 18 months that TITAN has performed in Mexico. In March 2006, TITAN successfully refloated the 835-foot containership APL Panama from a beach in Ensenada, Mexico, and redelivered her safely to her owners, concluding one of the largest commercial salvage endeavors ever undertaken.
TITAN, which is a wholly owned subsidiary of Crowley's Marine Services, is a worldwide salvage company based in Fort Lauderdale, Fla. The company also has offices in Newhaven, UK and Singapore along with an equipment depot in Batam, Indonesia. Over the past 25 years, TITAN has performed more than 300 salvage and wreck removal projects worldwide. TITAN responds to vessel emergencies around the world and is accessible 24 hours a day through the company's main dispatch telephone number, 954-929-5200.Additional information about TITAN may be found at www.titansalvage.com.
Crowley Maritime Corporation, parent company of Crowley Marine Services, is headquartered in Jacksonville, Fla. The company was founded in San Francisco in 1892 and is primarily a family and employee-owned company that provides diversified transportation and logistics services in domestic and international markets by means of five operating lines of business: Liner Services; Logistics Services; Petroleum Services, Marine Services and Technical Services. Other services provided within these business lines include contract towing and transportation; ship assist and escort; energy support; salvage and emergency response; vessel management, and petroleum and chemical transportation, distribution and sales. Additional information about Crowley its subsidiaries and business units may be found on the Internet at www.crowley.com.
# # #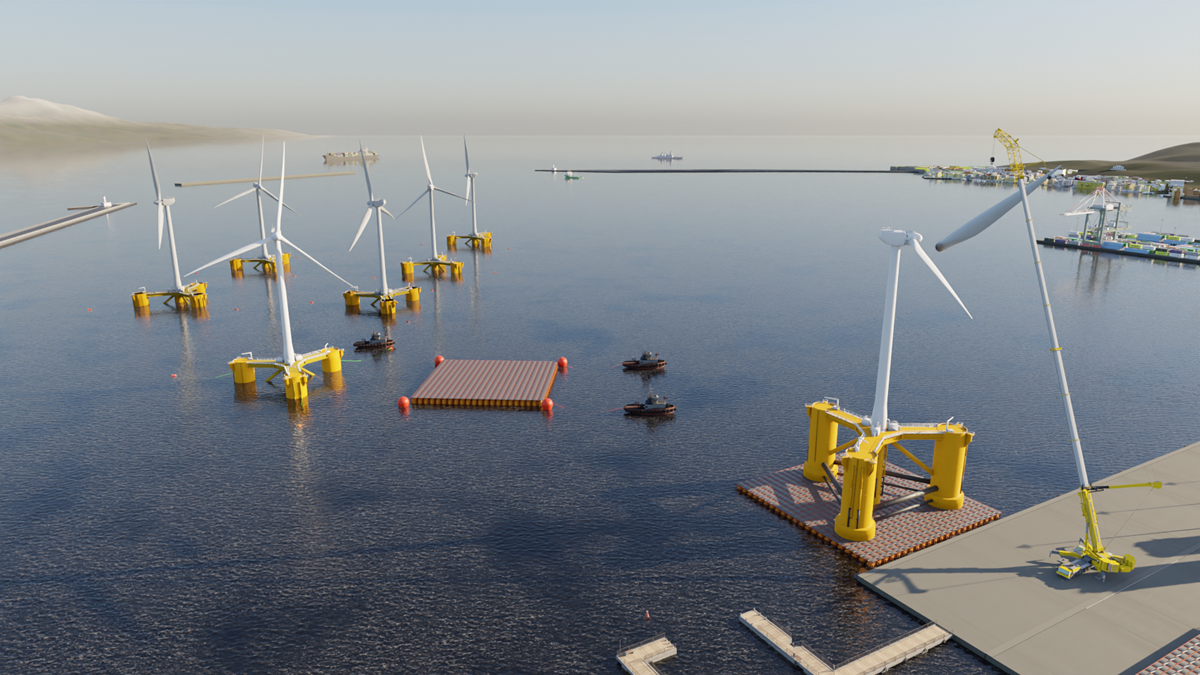 Press Releases
Tugdock, Crowley Partner to Innovate Solutions for Floating Offshore Wind Energy
Crowley announces a new investment in Tugdock, developers of the world's first road-transportable floating dry dock known as the Tugdock Submersible Platform (TSP), to help advance offshore wind energy in the U.S.
Read More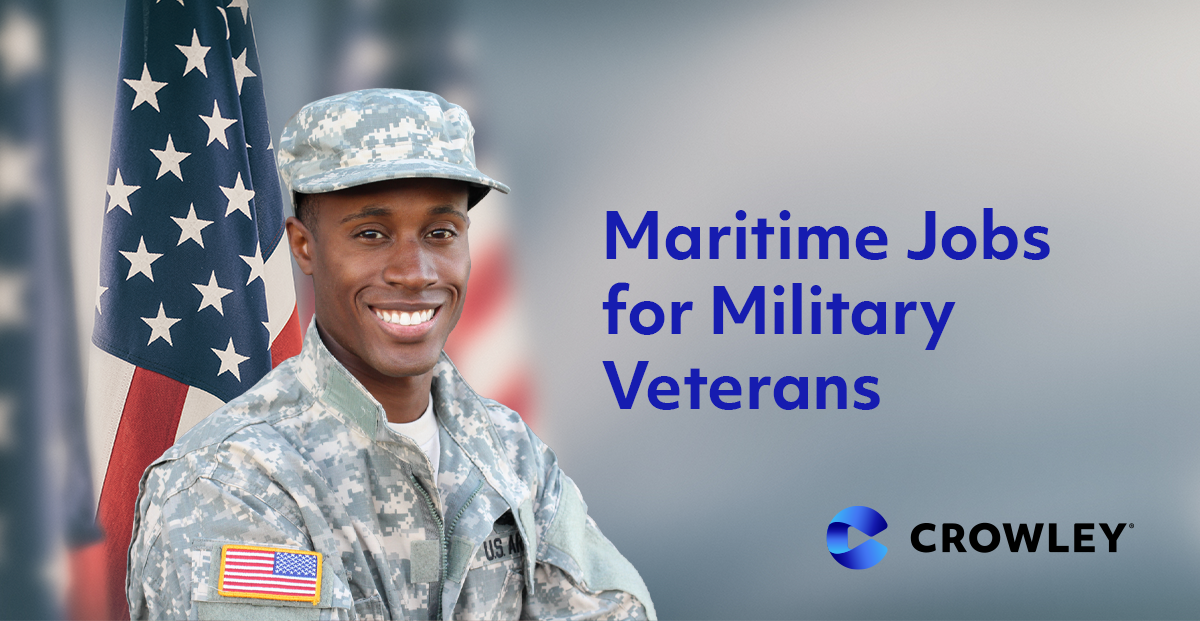 Blog
Maritime Jobs for Military Veterans
Crowley prides itself on offering vast and diverse jobs for military veterans because their skills often transfer well to working in seagoing or shoreside careers. If you talk to a veteran aboard one of Crowley's ships, you will often hear how seamless the transition was from life in the military to life at sea. Crowley […]
Read More