CrowleyFresh Makes Valentine's Day Even Sweeter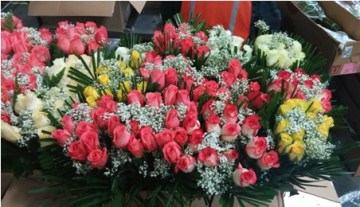 The CrowleyFresh team is at it again, this time making holidays even sweeter by fulfilling more than 17,000 custom Valentine's Day floral orders for a major flower supplier serving customers across the nation. CrowleyFresh, the Miami-based, cold-chain warehouse and logistics service jointly offered by Crowley Maritime Corporation and subsidiary Customized Brokers, is also supplying military bases in Virginia and stores and retailers across the country with more than 14,000 custom floral arrangements in advance of the holiday.
While the facility is accustomed to handling floral products year-round, CrowleyFresh has hired 20 additional team members to manage the increased orders this month, and also to ensure the timeliness and peak freshness of each order. The flowers – mostly roses and baby's breath, originating from Colombia and Ecuador – are kept fresh in the facility's specially designed floral coolers until they are ready for custom arrangement. CrowleyFresh's specialized team takes pride in designing each arrangement per customer specification before preserving and packaging it for distribution.
"The CrowleyFresh team is unique in that it can handle a combination of cooled, perishable products, such as flowers, wine and chocolates, and dry cargo, such as teddy bears, to create custom arrangements for virtually any holiday," said Crowley's Ken Black, general manager, logistics. "Because we offer a full range of shipping and logistics services, our customers can count on us for even the most complex projects. We take pride in our commitment to detail and quality."
The team is already preparing for the next flower influx, which will bring in boxes of roses and carnations for Easter and Mother's Day.
CrowleyFresh is a partnership between Crowley and Customized Brokers that bundles individual cold-chain storage and logistics offerings into one comprehensive solution. The cold storage facility features multiple humidity and temperature-controlled coolers and is open 24/7 to accommodate perishables being imported and exported to/from Latin America, the Caribbean, Europe, South America, Asia and the Far East and South Florida. The state-of-the-art facility is ideal for perishable storage or may be used as an in-transit consolidation/deconsolidation point. With 400,000 total cubic feet of refrigerated space, the facility offers additional storage space for dry, non-perishable cargo.
CrowleyFresh is located at 11401 NW 100th Road, Medley, FL 33178. For more information please visit www.crowleyfresh.com. Customers may contact the CrowleyFresh team by calling 305-463-4800 or 305-720-5127 (after hours). 
Jacksonville-based Crowley Holdings Inc., a holding company of the 123-year-old Crowley Maritime Corporation, is a privately held family and employee-owned company. The company provides project solutions, energy and logistics services in domestic and international markets by means of six operating lines of business: Puerto Rico Liner Services, Caribbean and Latin America Liner Services, Logistics Services, Petroleum Services, Marine Services and Technical Services. Offered within these operating lines of business are: liner container shipping, logistics, contract towing and transportation; ship assist and escort; energy support; salvage and emergency response through its TITAN Salvage subsidiary; vessel management; vessel construction and naval architecture through its Jensen Maritime subsidiary; government services, and petroleum and chemical transportation, distribution and sales. Additional information about Crowley, its subsidiaries and business units may be found on the Internet at www.crowley.com.
#  #  #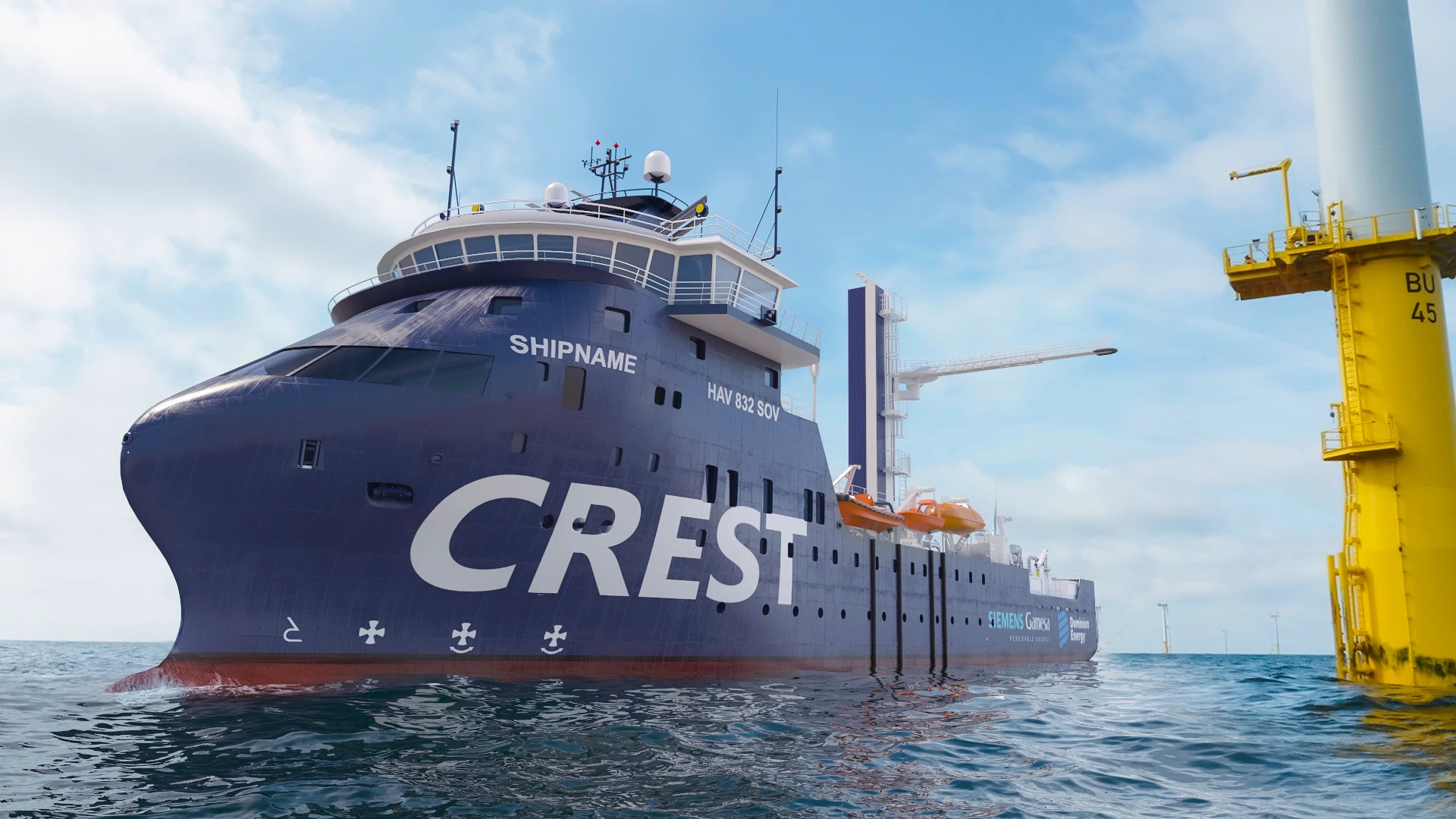 Press Releases
Construction Begins on Crowley-ESVAGT Wind Farm Service Vessel
Fincantieri Bay Shipbuilding began construction today on a 289-foot service operation vessel (SOV) for a Crowley-ESVAGT joint venture that will house and transport technicians to maintain U.S. offshore wind farms.
Read More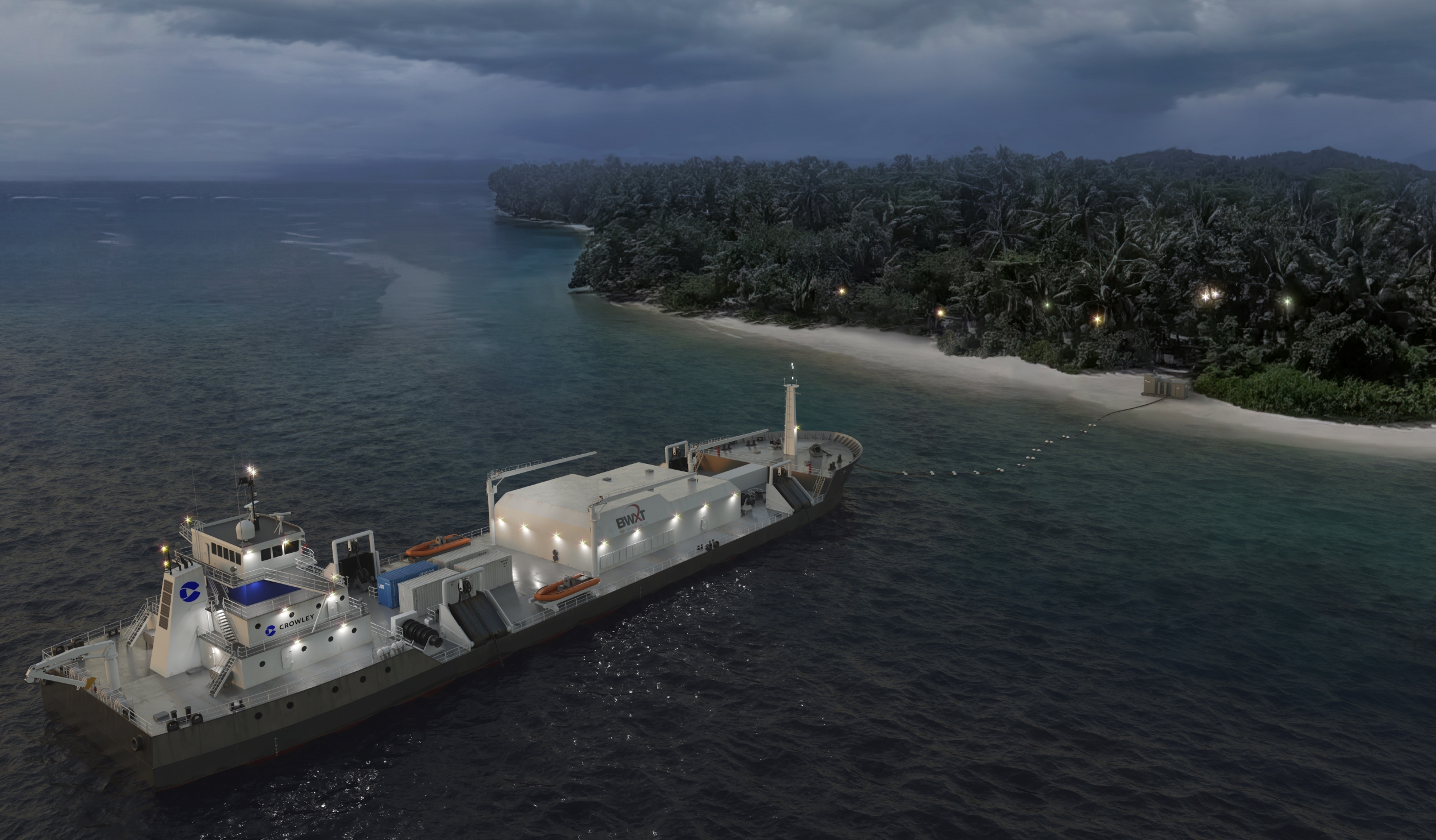 Press Releases
Crowley, BWXT Debut Nuclear Power Generation Vessel Concept
Global shipping and energy supply chain leader Crowley has teamed with nuclear power leader BWX Technologies, Inc. (NYSE: BWXT) through a memorandum of understanding for a ship concept that has the potential to generate alternative, zero-carbon emission energy for defense and disaster needs by including a microreactor on board.
Read More