TITAN Establishes Salvage Base in Australia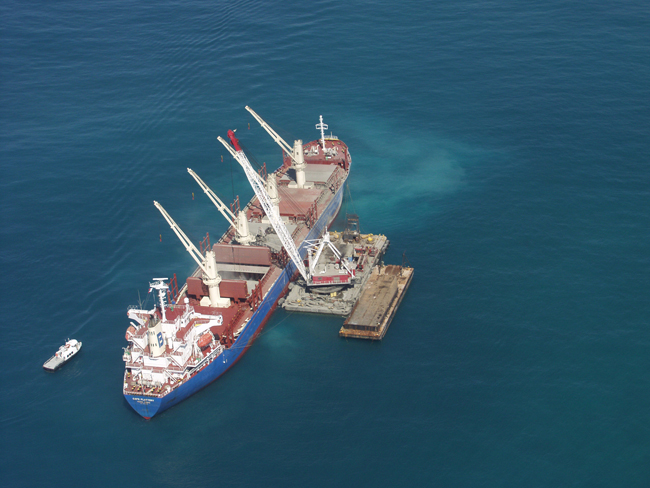 (Pompano Beach, Fla.; August 20, 2010) — TITAN Salvage continues to expand globally with the recent addition of a new salvage base and depot in Australia. The facility located in Cairns, Queensland, is strategically located to respond to marine and environmental disasters threatening the Great Barrier Reef and other marine casualties throughout the Australasia and South-West Pacific regions.
As part of the expansion, TITAN has exclusively partnered with Perrott Salvage of Cairns, a locally based salvage operator, who will serve as TITAN's regional representative. Locally based resources, including a stockpile of specialist salvage equipment in Cairns, along with strategic partnerships with key Australia-based subcontractors and TITAN's established worldwide network of salvage resources will help expand the company's global reach.
"We are very excited about this new partnership and look forward to offering TITAN's world-class salvage and wreck-removal support to this region of the world," said Dan Schwall, managing director, TITAN.
The new Australian company will operate under the name TITAN Maritime (Australia) Pty, Ltd. TITAN also operates a fully staffed and equipped salvage facility in nearby Singapore.
TITAN, a wholly owned Crowley subsidiary, is a worldwide marine salvage and wreck removal company with its headquarters based in Pompano Beach, Fla. It has performed over 350 salvage and wreck removal projects since 1980, including some of the most technically demanding projects ever undertaken. The company also has offices, salvage teams and equipment depots in Newhaven, UK and Singapore. TITAN responds to vessel emergencies around the world and is able to mobilize a worldwide network of expert salvage professionals and specialized, portable equipment within hours of activation. TITAN is accessible 24 hours a day through the company's main dispatch telephone number, +1-954-545-4143. Additional information about TITAN may be found at www.titansalvage.com.
# # #