LaMoureaux Promoted to Vice President of Internal Audit, Ethics and Compliance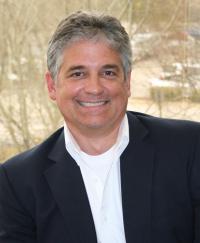 (Jacksonville, Fla.; March 22, 2010) – To provide even greater emphasis on ethics and compliance within the company, Crowley Maritime Corporation today announced the promotion of Arthur LaMoureaux to vice president of internal audit, ethics and compliance. He will remain domiciled in Jacksonville and report directly to Crowley's board of directors and administratively to Vice Chairman and Executive Vice President Bill Pennella.
"Given the size, scope and diversity of Crowley, we believe it is of the utmost importance to sharpen our focus even further on ethics and compliance," said Tom Crowley, chairman, president and CEO. "Arthur will be helping us expand our code of conduct, more clearly establish our confidential reporting structure, and coordinate even more training, education and communication on ethics and compliance."
LaMoureaux, who most recently served as director of internal audit, will take on an expanded role. In addition to his internal audit responsibilities, he will be monitoring and reporting on the company's compliance and ethics program and in providing guidance for the board of directors and senior management team on matters related to compliance. He will also work with the corporate legal department on policies and procedures and on strengthening Crowley's code of conduct.
LaMoureaux joined Crowley as an internal auditor in 1990, and since then has held positions of increasing responsibility within the accounting and auditing functions, including a stint as manager of accounting in the companys Puerto Rico offices. He became director of internal audit in 1999. LaMoureaux, who holds a bachelor's degree in business administration from the University of Puerto Rico, is a past recipient of the Thomas Crowley trophy, the company's highest honor. Prior to joining Crowley, he worked for Phillip Morris Management Corporation, Chesebrough-Ponds Inc. and Arthur Young & Company.
Jacksonville-based Crowley Holdings Inc., a holding company of the 118-year-old Crowley Maritime Corporation, is a privately held family and employee-owned company. The company provides diversified transportation and logistics services in domestic and international markets by means of six operating lines of business: Puerto Rico/Caribbean Liner Services, Latin America Liner Services, Logistics Services, Petroleum Services, Marine Services and Technical Services. Offered within these operating lines of business are the following services: liner container shipping, logistics, contract towing and transportation; ship assist and escort; energy support; salvage and emergency response through its TITAN Salvage subsidiary; vessel management; vessel construction and naval architecture through its Jensen Maritime subsidiary; government services, and petroleum and chemical transportation, distribution and sales. Additional information about Crowley, its subsidiaries and business units may be found on the Internet at www.crowley.com.
# # #