Crowley Announces Leadership Changes within Logistics Group
Danny Hall and David Higgs Charged with Expanding the Business to New Industries and Geographic Areas
(HOUSTON; October 8, 2012) – Crowley Maritime Corp. today announced leadership changes within its logistics group that will help it expand to serve new industries and geographic areas. Danny Hall, formerly vice president of past company subsidiary Jarvis Freight International, has been promoted to vice president, strategic business development, for Crowley's logistics team. David Higgs, formerly director of Crowley's product logistics team, has been promoted to vice president, project logistics and global freight management.
The project logistics and global freight management team was formed when Jarvis International Freight, Crowley's Houston-based, freight forwarding, export packing and logistics division, was absorbed into Crowley.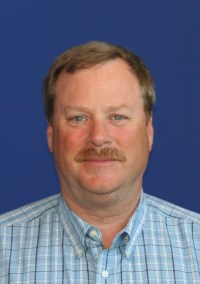 Hall, who led Jarvis for 22 years, will continue to report to Steve Collar, senior vice president and general manager, logistics. In this new role, Hall now has responsibility for developing relationships with those in the Engineering, Procurement and Construction Management (EPCM); mining, oil and gas, and energy industries. Additionally, he will continue to develop synergies among the project logistics and global freight management team, the Crowley solutions group, and the company's joint venture based in Trinidad, Jarvis Logistics Services. Solutions, a Project Management Organization (PMOrg) also based in Houston, bundles company-wide capabilities and assets with world-class project management skills to provide complete turnkey marine solutions to customers in the upstream energy and offshore construction industries.
The Project logistics and global freight management group has traditionally managed large industrial projects – including the project management and logistics of moving oversized modules to remote areas – and, now under the direction of Hall, will also add value to solution's customers by offering ongoing freight forwarding for related cargo and by managing source-to-site logistics for maintenance, repair, and supply operations. Hall will remain domiciled in Houston.
In his new role, Higgs will develop new business opportunities while working to expand the geographic footprint of Crowley's traditional logistics capabilities. He will continue to report to Collar but will relocate from Atlanta, Ga., to Houston, to work from the company's project logistics and global freight management office, located at 1950 Starpoint Drive.
Hall brings nearly 40 years of experience in the freight forwarding industry. He began his career in air freight and warehouse management, becoming familiar with export packing and materials handling procedures. In 1990 he joined Jarvis, where he further developed his career to include extensive ocean freight and project freight experience. Danny has traveled extensively throughout the world, becoming familiar with local conditions and challenges with regard to transportation and Customs formalities.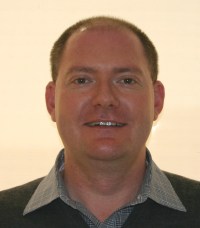 Higgs joined Crowley in 2011 with 21 years of experience in the international freight forwarding and logistics industry. Prior to joining Crowley, Higgs was country CEO for LEP/Geo Logistics in South Africa, and later the company's general manager, sales, in the U.K. He has also worked for Schenker in the U.S. as regional vice president (Southeast region), followed by BAX Global 3PL division. More recently, Higgs founded GFS Global Logis
tics, a global international freight forwarding organization, and as COO, led the company through a merger to join with a minority business enterprise. He also spent two years in information technology as vice president, sales. Originally from Zimbabwe (formerly Rhodesia), Higgs lived in South Africa and the U.K. before relocating to the U.S. in 2001.
Jacksonville-based Crowley Holdings Inc., a holding company of the 120-year-old Crowley Maritime Corporation, is a privately held family and employee-owned company. The company provides project solutions, transportation and logistics services in domestic and international markets by means of six operating lines of business: Puerto Rico/Caribbean Liner Services, Latin America Liner Services, Logistics Services, Petroleum Services, Marine Services and Technical Services. Offered within these operating lines of business are: liner container shipping, logistics, contract towing and transportation; ship assist and escort; energy support; salvage and emergency response through its TITAN Salvage subsidiary; vessel management; vessel construction and naval architecture through its Jensen Maritime subsidiary; government services, and petroleum and chemical transportation, distribution and sales. Additional information about Crowley, its subsidiaries and business units may be found on the Internet at www.crowley.com. 
#    #    #
Caption: Danny Hall, shown left, and David Higgs, shown right