Crowley Announces Leadership Changes Within Labor Relations and Petroleum Transportation Divisions
Steve Demeroutis and Rudy Leming Take on New Roles
 
(JACKSONVILLE; October 23, 2012) – Crowley Maritime Corporation announced today that Steve Demeroutis will now assume the role of vice president, marine operations, for the company's petroleum and chemical transportation group. Rudy Leming will assume Demeroutis' former position of vice president, labor relations. In their new positions, both employees will remain domiciled in Jacksonville, Fla., Demeroutis will report to Crowley's Rob Grune, senior vice president and general manager, petroleum services, while Leming now reports to Bill Pennella, vice chairman and executive vice president.
Demeroutis joined Crowley in 2007 as director, labor relations, and was later promoted to vice president. Prior to joining Crowley, he served as vice president, United Inland Group of the International Organization of Masters, Mates and Pilots and as a trustee for several different employee health and benefits plans. He received his Master's license in 1986 and sailed as Master and First Class Pilot with the Washington State ferries.
In his new position, Demeroutis will be responsible for the safe and reliable operation of Crowley's marine petroleum assets including U.S. Coastwise, Jones Act product tankers, ranging from 240,000 to 300,000 barrels, as well as the company's 17 articulated tug-barges (ATBs), which range from 155,000 to 327,000 barrels and are capable of carrying refined petroleum products and easy chemicals.
"We are glad to welcome Steve and appreciate the integrity he brings to the petroleum organization," said Grune.  "Having served the maritime industry for over 25 years, including time spent sailing, he has a trusted understanding of how to safely operate our diverse fleet of assets in a way that meets the intricate demands of Crowley's partners and customers."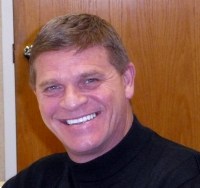 Leming began his career with Crowley in 1984 when the company purchased Delta Lines. He was transferred to port operations at Petty's Island and worked his way up from maintenance manager to terminal manager to director of port operations. In 2000, Leming was promoted to vice president of operations and in 2006 became vice president, Caribbean Island services. In 2010, he was again advanced, this time to vice president of terminal operations. He is a past recipient of the Thomas Crowley Trophy, Crowley's highest honor.
In his new position, Leming will be responsible for the development and implementation of Crowley's overall labor strategy. He will oversee contract negotiations, union relationships and the day-to-day administration of collective bargaining agreements throughout the entire Crowley organization, in addition to having functional responsibility for labor relations for all Crowley subsidiaries. East and West Coast labor functions will also now report to Leming.
"Over the years, Rudy has been instrumental in labor negotiations with those organizations related to Crowley's liner services groups," said Pennella. "He has developed the experience and reputation to conduct labor negotiations and conflict resolution professionally and swiftly while maintaining top-notch relationships with union organizations and personnel."   
Jacksonville-based Crowley Holdings Inc., a holding company of the 120-year-old Crowley Maritime Corporation, is a privately held family and employee-owned company. The company provides project solutions, transportation and logistics services in domestic and international markets by means of six operating lines of business: Puerto Rico/Caribbean Liner Services, Latin America Liner Services, Logistics Services, Petroleum Services, Marine Services and Technical Services. Offered within these operating lines of business are: liner container shipping, logistics, contract towing and transportation; ship assist and escort; energy support; salvage and emergency response through its TITAN Salvage subsidiary; vessel management; vessel construction and naval architecture through its Jensen Maritime subsidiary; government services, and petroleum and chemical transportation, distribution and sales. Additional information about Crowley, its subsidiaries and business units may be found on the Internet at www.crowley.com.
#  #  #
Caption: Steve Demeroutis, left, and Rudy Leming, right