Hispanic Multiculturality and Its Inspiration
In 2021, Hispanic Heritage Month celebrates Hispanic community, representation and its pride.
Hispanic Heritage Month celebrates the influence, achievements and contributions of Hispanic people in the U.S. and worldwide. This month has profound significance at Crowley as we have over 60 years of working with different Hispanic communities in the Caribbean and Central America and many members of this heritage enrich our workforce.
As a company operating in 35 countries and island territories, our team members share what working and collaborating with other Hispanic peers has brought to their careers in appreciation of their heritage.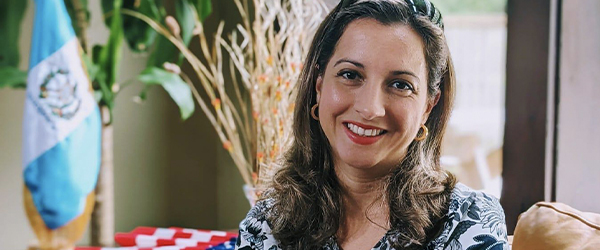 Working closely with people in various roles and places has helped me create meaningful friendships along the way. These interactions have broadened my understanding of diversity and self-awareness, helping me grow personally and professionally. When I communicate, I'm mindful to adapt my message in a way that's understandable and respectful to their language.

Irene Hull, manager, automation | Guatemalan American with 10 years at Crowley

Thanks to my role in sales, I've traveled to different Central and South American countries, where I learned more about their cultures, food, and traditions. I value and cherish the opportunity to increase my knowledge of Hispanic heritage through our work together. One that stands out is the language. Spanish is quite divergent, especially in pronunciation and vocabulary as its meaning differs depending on the country of origin.

Janet Ramos, senior director, business development | Puerto Rican with 31 years at Crowley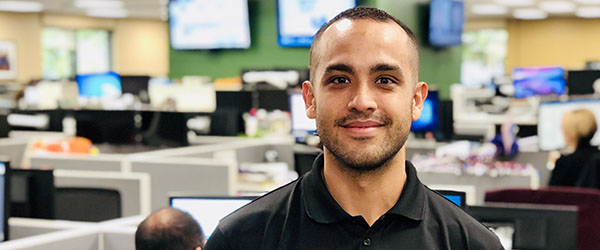 I've had the opportunity to work with people from many countries, backgrounds, and cultures in past jobs. However, joining Crowley took that to a whole other level, particularly when it comes to Hispanic culture. I've met and became friends with amazing people from Cuba, Colombia, Central America and Puerto Rico. Collaborating with them taught me plenty about the diversity within Hispanic cultures. It's fascinating how our traditions hold similarities but manage to celebrate life in a unique way.

Jesus Acuña, manager, people development & learning | Costa Rican with 5 years at Crowley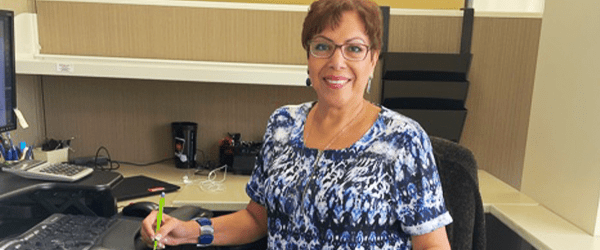 I have traveled and met many people and peers who have marked my life in many ways. I've had bosses who were with me at the right time as mentors or to give me a pat on the back when I needed it. Being bilingual enabled me to assist and serve colleagues and customers in different geographies and let them know they can always count on me.

Angela Reyes, manager, cargo claims | Nicaraguan with 26 years at Crowley
Hispanic Heritage Inspiration
After learning from key secret sauces at work and stories about facing stereotypes, our Hispanic team members talk about an optimistic look at life and where some of their inspiration comes from, including other Hispanics they look up to and why.
I'm very proud of my second-generation family, whose parents were field workers. It inspires me that we've grown and now have entrepreneurs, bankers and shipyard workers who also are homeowners.

John Figueroa, conceptual designer, 3D technical illustrator | American with Spanish, Native American and Mexican roots with 11 years at Crowley
I admire my parents, because of their values, faith, hard work and endless desire towards helping others. They taught us to love and be proud of our island's heritage and the fundamental values of truth, honesty, and respect.

Ramos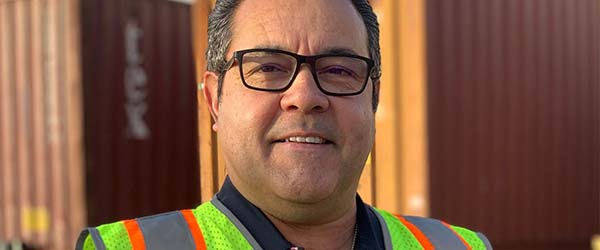 I'm inspired by Jose Martí, the apostle of Cuban independence. One of his famous phrases makes a significant impact on my life today: "Helping those in need is not only part of duty, but also part of happiness."

Alfredo Otero, analyst, logistic operations | Cuban with 5 years at Crowley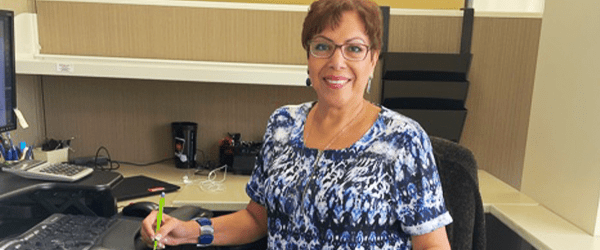 I was a lawyer back in Nicaragua. My dream was to be the first Supreme Court Justice woman in my country, which could not be because of internal revolutions. I had to leave and make a radical change in my life and open a new path in the U.S. I admire Sonia Sotomayor, a New Yorker of Puerto Rican descent. She became the first Hispanic woman to occupy one of the nine seats on the U.S. Supreme Court. Learning about her life, I found something we have in common. As a young girl, she also loved to watch the Perry Mason series, dreaming of being a famous lawyer one day.

Reyes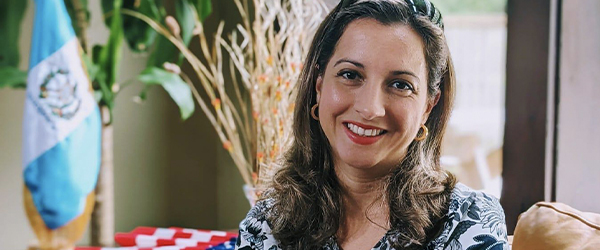 While I don't have specific figures I admire, I do observe, learn, and get inspired by many contemporary Hispanics who are working hard to positively shape our Hispanic legacy.

Hull
Disclaimer: This interview has been edited and translated for brevity and clarity.
At Crowley, we strive to create a workplace where everyone can be themselves. Our goal is to foster a culture that is honest to our values, and champions diversity of experiences and inclusion of perspectives while encouraging innovation. We have over 6,000 high-performing team members in 35 countries and island territories, who are diverse, encouraged, and deliver on their commitments.