Foreign Trade Zones vs. Bonded Warehouses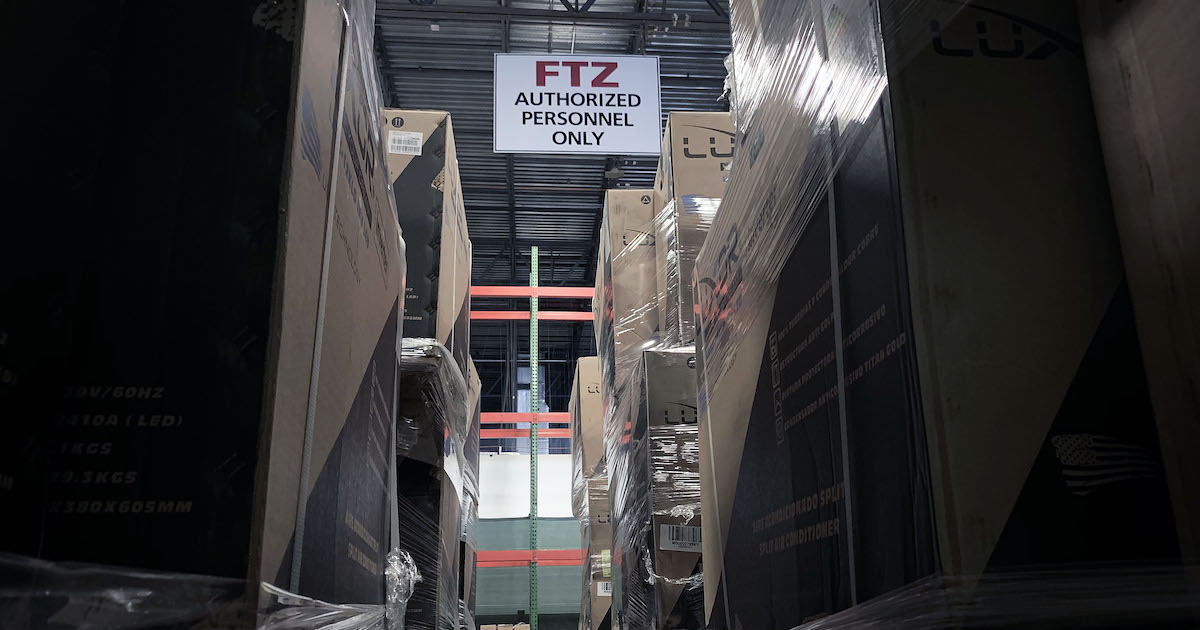 When it comes to shipping goods into the United States, shippers have two options of where to store their goods to avoid the immediate payment of U.S. customs duties: foreign trade zones or bonded warehouses. Both fulfill the same purpose, and each has advantages and disadvantages.
Using Foreign Trade Zones
Foreign Trade Zones (FTZ) are secure areas under the supervision of Customs Border and Protection. The FTZ can accept both domestic and foreign cargo. The merchandise can remain indefinitely in this type of facility.
There are several reasons companies will choose to use an FTZ. They can manufacture, repack, destroy and store their goods until the time that they either export or enter their wares into the commerce of the United States. There is no time limit. Only the Harbor Maintenance Fee is required to be paid.
Utilizing a Bonded Warehouse
Some importers may place foreign goods in a bonded warehouse. Such warehouses are also under the protection of the U.S. Customs, but they are considered U.S. territory under the purview of U.S. Customs. The merchandise must meet standards of the U.S.? regulatory agencies.
In a bonded warehouse, services such as pick and pack, sorting, cleaning and repackaging may be done, but all such projects must be supervised by U.S. Customs. Manufacturing is not allowed. The cargo may only stay in the bonded warehouse a total of five years. Only the Harbor Maintenance Fee is required to be paid.
Both the FTZ and bonded warehouses allow importers to delay or avoid duties, taxes and fees. Other reasons for submission into the FTZ or bonded warehouses:
Waiting for Quotas to open
Waiting for duty rates to lower
Exporting without entering the commerce of the U.S.
Manufacturing (FTZ only)
Recondition to comply with U.S. Customs Regulations
In the uncertain days of the trade war, either the FTZ or Bonded Warehouse is a good option enhance your companies bottom line. It deserves a look and see if it will benefit fitting it into your logistics plan. For more information on foreign trade and customs regulations, we urge you to visit our comprehensive guide to customs clearance. If you're looking for a strong way to integrate customs clearance into your supply chain, please visit our customs section to learn about Crowley Logistics' capabilities.