Delivering Efficiency, Door to Door
Crowley Meets Customers' Goals with Streamlined Flow of Inventory Across the Supply Chain
Story by Ginelie Piovanetti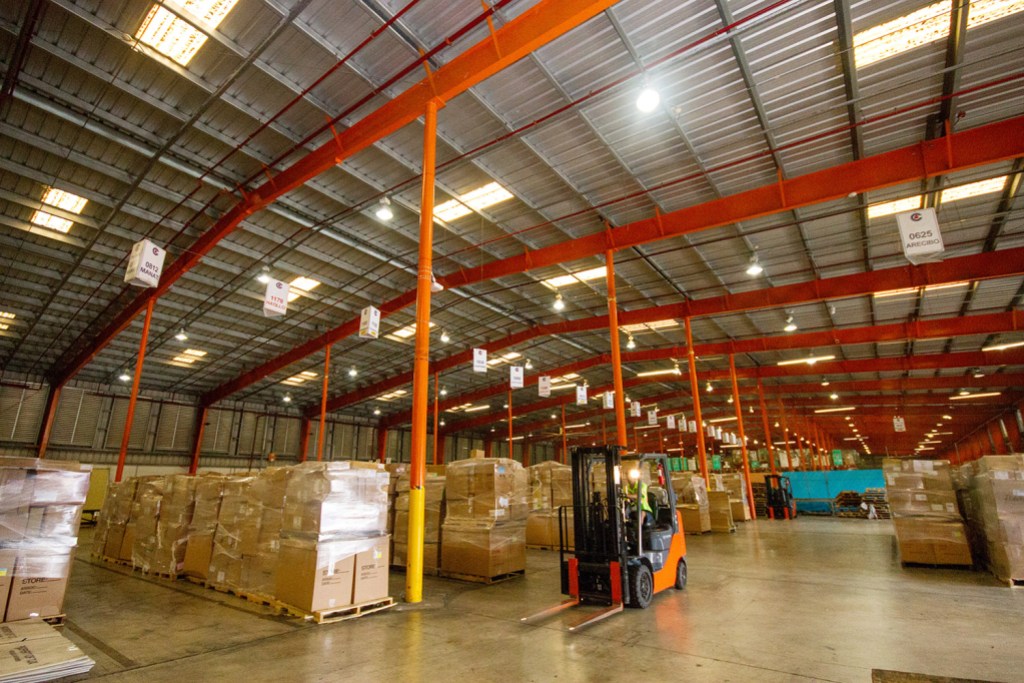 A simple internet search on logistics companies turns up thousands of listings from companies touting their abilities to transport, warehouse and distribute goods. Narrow your search to the Caribbean and Central America, Crowley's primary service areas, and the results are far fewer. And upon closer inspection, you would find that many of those so-called logistics companies offer one, or just a few services and not a complete supply chain solution. So, what makes Crowley different? Perhaps it's the 60-plus years of experience in these markets, the transparency of operations, the single-point of accountability, the attention to detail or the constant innovation of services as the company helps customers increase their supply chain velocity while reducing their overall landed costs. 
Today, Crowley's logistics group operates over 900,000 square feet of warehouse space in the U.S., including Puerto Rico; the Caribbean and Central America dedicated to providing clients with inventory management, pool point distribution, consolidation and deconsolidation, cross-docking and transportation services. The logistics professionals at these facilities and others throughout the Crowley network, help to ensure the uninterrupted flow 
of cargo for some of the largest and most recognized retailers in the markets they serve.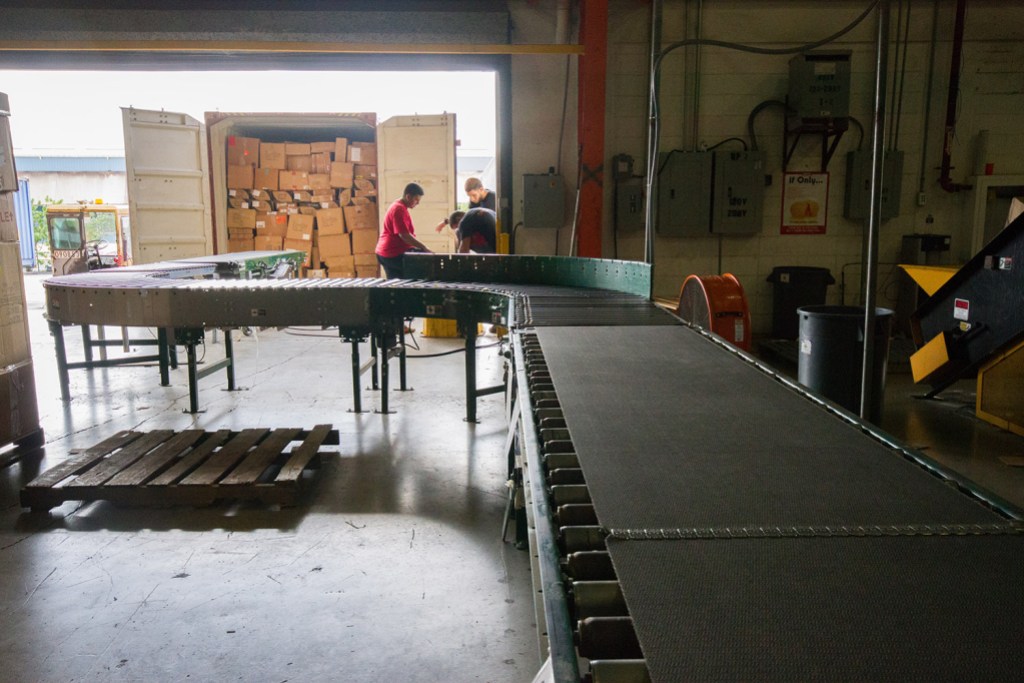 One such customer is Payless ShoeSource, the largest specialty family footwear retailer in the Western Hemisphere. For more than 25 years, Payless has depended on Crowley as its primary ocean carrier for containerized cargo from the U.S. to Puerto Rico and has awarded Crowley with various outstanding service awards for such efficient service. So, it only made sense that in 2013, as Payless looked for ways to improve and optimize its operations in Puerto Rico, and elsewhere in the Caribbean Basin, company leaders looked to Crowley. What Crowley presented in return was an integrated supply chain that both increased the velocity by which Payless could get their shoes to market and did so while reducing costs and increasing visibility.  
"Crowley has always put forth the extra effort to make us successful," said Jim Heaney, manager of North American pool point operations for Payless. "As our operations began to accelerate throughout the Caribbean, so did our need for a reliable logistics partner. We gave Crowley the opportunity, and they have consistently delivered a great performance. Even through holiday time periods when volumes spike. They have seamlessly handled the additional volume and made sure our more than 50 stores are well served." 
Introducing Pool Point at Point of Origin
Rapidly increasing in popularity, pool point distribution services allow companies like Payless to consolidate their smaller, less-than-container load (LCL) shipments into full container loads (FCL) regardless of final retail destination as long as they are all located within the same geographic area. This service allows the customer to better utilize the cubic capacity of a container and pay for the physical transportation of fewer shipping containers. 
In addition to Payless, Crowley has also developed similar pool point programs for clothing and home goods retailers 
to help them optimize labor and container handling along with load planning, resulting in a streamlined flow of products to store and a better process for multi-spot delivery routes or "milk runs."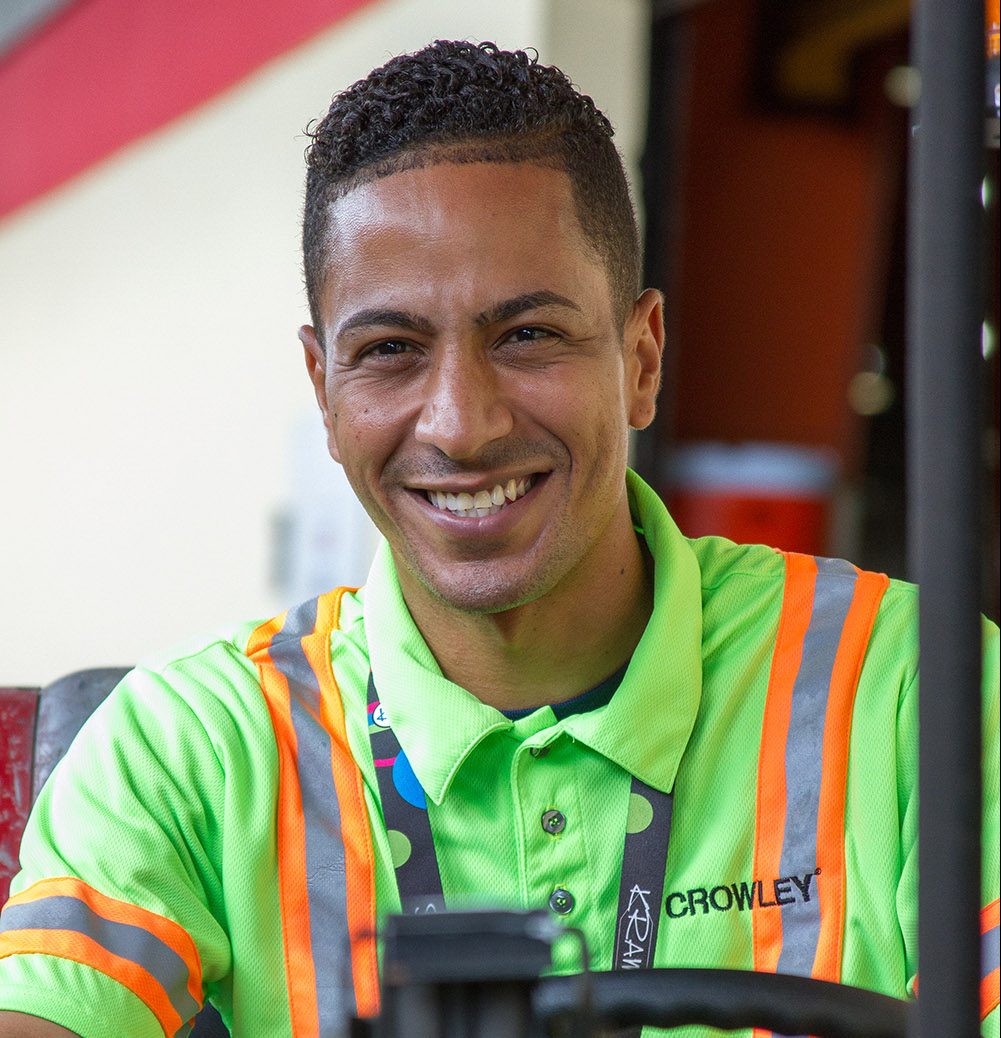 "By allowing Crowley to orchestrate the logistics of their supply chains, retail customers are able to concentrate on their core competencies, which are selling goods, servicing consumers and expanding into new markets," said Sal Menoyo, Crowley's vice president of Caribbean logistics.  
For Payless, the new logistics model starts at its eastern distribution center in Brookville, Ohio. Through that warehouse, the company moves over 100 million pairs of shoes a year to over 2,000 Payless stores. Understanding that Crowley will organize final delivery based on specific store inventory requests and requirements upon arrival in Puerto Rico, warehouse workers at Payless' distribution centers simply floor load full containers instead of "pre-picked" cargo palletized by store. This means they stack boxes of product floor to ceiling and side wall to side wall using every inch of space. This method saves costs by maximizing container capacity, 
load consolidation, flexibility of load planning and eliminates the need for cargo sorting. 
Once the containers are filled, Crowley truckers move the cargo to Cincinnati, where it is railed to Crowley's port terminal in Jacksonville, Fla., then loaded onto a Crowley vessel and transported to San Juan, where again a Crowley truck driver picks it up and delivers it to the company's 98,000-square-foot warehouse in Guaynabo. 
Streamlining Destination Services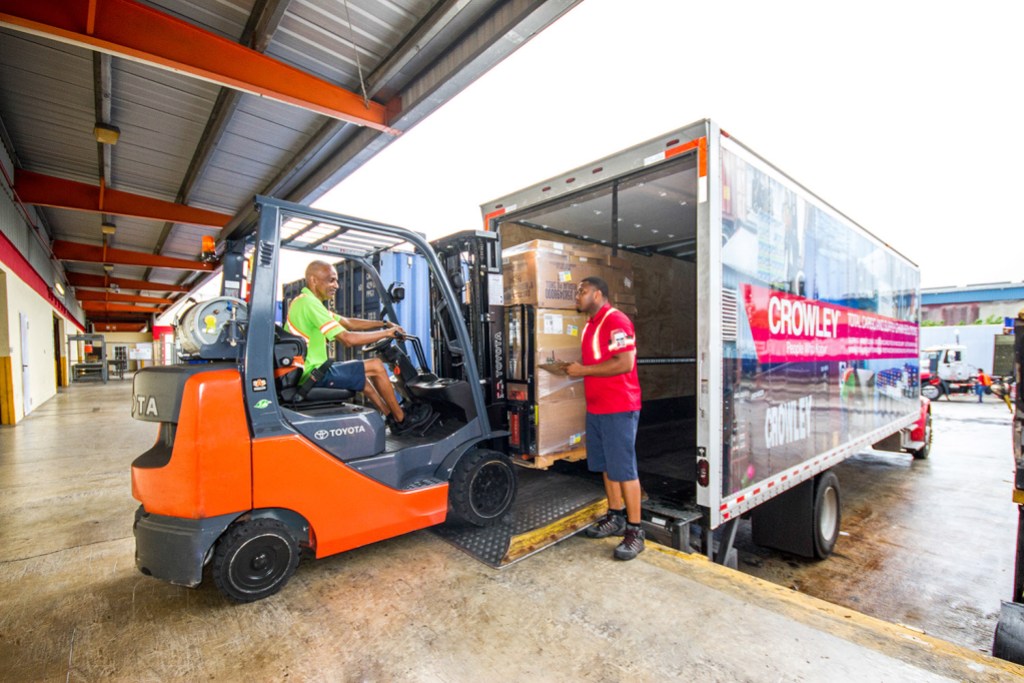 Essentially a city inside a city – dedicated solely to moving goods throughout the Caribbean basin – Crowley's Guaynabo warehouse operates like a symphony. The multitude of services complement each other, as workers and equipment buzz about to move cartons as efficiently as possible. 
Once a container arrives, it is backed up to one of several dock-high loading doors where a crew of eager distribution professionals goes to work unloading the boxes by way of an L-shaped conveyor system, processing them along their journey. As they travel continuously along the belt, stationed employees scan each box to confirm orders, then segregate and sort them by consignee (particular retail store), palletize and shrink wrap them, then load them into local Crowley box-type delivery trucks. From there, Crowley delivers the goods door-to-door to retail locations – a distinction in the market. And because the company has previously inspected the stockrooms of each store to document storage capacity, inventory organization, and determined the best times and ways for stock delivery, the store's management and sales staff can continue their work up front servicing their customers while Crowley supports their efforts in the backroom.   
"Every backroom is different from the other," said Menoyo. "Layouts, volumes and dimensions differ, and even accessibility to the stores varies by location. We make early visits to help us plan for more efficient and timely deliveries, letting us arrive at the stores by the agreed scheduled days and times – schedules Crowley has never missed."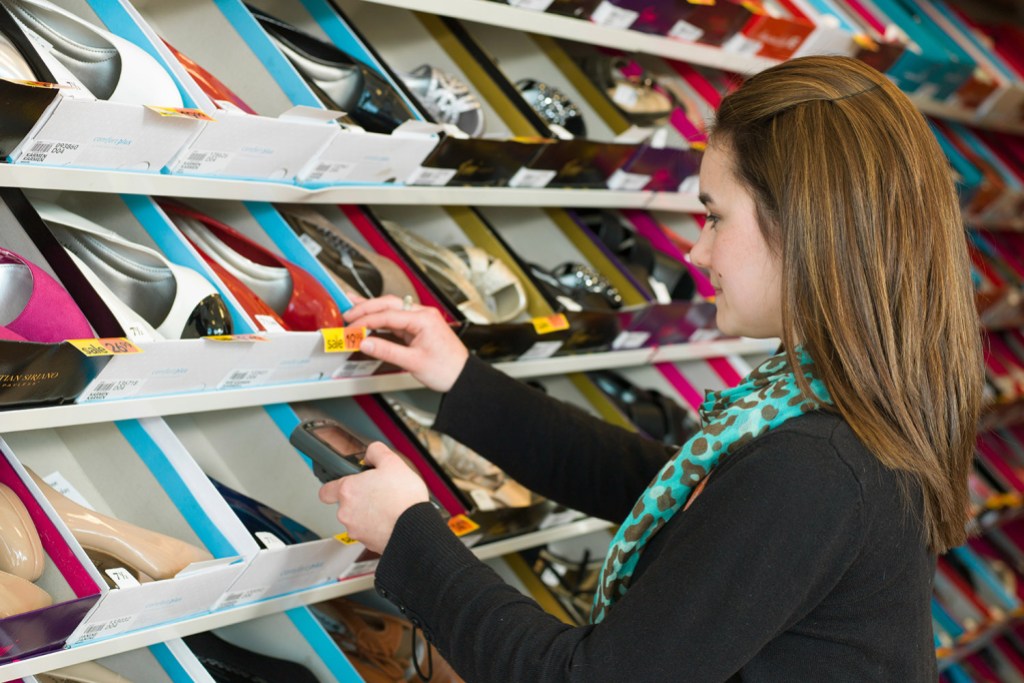 "An added value of this pool point service is that Crowley drivers are able to complete unassisted deliveries," said Payless' Heaney. "Once the truck arrives at one of our Puerto Rico stores, the driver unloads items into each backroom and into its corresponding section. Without the assistance of store personnel, the driver scans the shipment and uploads the information into Payless' system. Finally, the system sends us the information to acknowledge order receipt and time of delivery. It is a real time-saver." 
And, for each of the many weekly deliveries to Payless stores in Puerto Rico and the U.S. Virgin Islands, there is a trail of paperwork to handle including import and export documentation, shipment tracking, and billing. Crowley handles that too, again allowing Payless resources to focus on what they do best – growing the
brand as the "Go To, Get More, Pay Less shoe store."  
Measuring Performance
Crowley's continued investment in state-of-the-art technology and systems provides customers like Payless complete visibility. Case in point is the logistics group's recently implemented Freight and Warehouse Management System (WMS) which offers customers real-time data including, shipment tracking, inventory levels, order status, billing and other types of reporting through an integrated web tracker portal available every hour of every day.  
"One of the top advantages of using Crowley as a single-source supplier is that they conveniently provide a simple and easily calculable bill so that Payless can autopay and avoid the rate audits in the process," said Heaney. 
Retailers and manufacturers measure carrier performance by tracking key performance indicators (KPI). On-time pickup and deliveries, handling times, and accuracy on the delivery of placed orders are some of the factors shippers consider when awarding a "perfect order" KPI scorecard.  
"We have consistently achieved 'perfect order' not only on our Puerto Rico operations, but in Central America as well," said John Kelley, Crowley's director of national accounts. "This is an important indicator in measuring Crowley's supply chain performance, which has steadily increased thanks to the implementation of visibility applications like the WMS." 
Performance results demonstrate that Crowley has the ability to manage different handling needs according to the scope of work required by the customer. Over the years, the company has successfully developed logistics solutions to satisfy varying commodities in addition to shoes and accessories, including automotive, temperature-sensitive produce and foodstuff, other types of apparel and manufacturing.  
"Our fully integrated supply chain solutions – and our people – are what differentiate Crowley in the marketplace," said Brett Bennett, Crowley's senior vice president and general manager, logistics. "Crowley's ability to craft and manage complex supply chains offers customers uninterrupted services from origin to destination and everywhere in between. We get customers' products to market faster, with lower total landed costs, 
to help our clients focus on growing their business."