Crowley Recognized as a "Best of the Best" Ocean Carrier with Logistics Management Magazine's Quest for Quality Award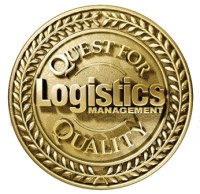 For the 14th time, Crowley Maritime Corporation's liner services group has been honored with a Quest for Quality Award by Logistics Management Magazine (LM). Readers have recognized Crowley as a "Best of the Best" ocean carrier for its high scores across LM's lists of critical service criteria in the transportation and logistics industry.   
"The world's largest ocean carriers are looking to reorganize and improve global services while working toward recovering revenue to remain vital," said a spokesperson for LM in the August edition. "According to the readers of LM, the 15 carriers [recognized] have done a terrific job of balancing this delicate task."
This year, 7,451 readers, who are qualified buyers of transportation and third-party services, rated companies strictly based on service quality. Crowley ranked high in value, customer service and equipment and operations.
"Crowley has consistently been recognized as a Quest for Quality award winner, demonstrating that our customers recognize the efforts of our dedicated employees and the continued investments in our equipment, services and technology," said Tom Crowley, chairman and CEO. "We are honored to be recognized by our customers and by Logistics Management as one of the top performing ocean carriers in the world."
For three decades, LM's Quest for Quality Survey has been regarded as the most important measure of customer satisfaction and performance excellence in the transportation and logistics industry. The resulting report is the culmination of a six-month, intensive research project conducted by LM and Peerless Research Group (PRG). Voting for the annual awards is by invite only and allows shippers to vote on the type of services they use on a regular basis.
"In order to evaluate a provider, the voter must have experience with that specific provider at some point over the past 12 months," according to Judd Aschenbrand, director of research, PRG. "So, the Quest for Quality Survey goes beyond name recognition and popularity and is based on the merits and performance of the service provider."
Crowley was one of a record 155 transportation and logistics service providers that received awards from LM for going above and beyond during the past year. The results of the 31st Annual Quest for Quality Awards are published in LM's August edition.
Jacksonville-based Crowley Holdings Inc., a holding company of the 122-year-old Crowley Maritime Corporation, is a privately held family and employee-owned company. The company provides project solutions, transportation and logistics services in domestic and international markets by means of six operating lines of business: Puerto Rico/Caribbean Liner Services, Latin America Liner Services, Logistics Services, Petroleum Services, Marine Services and Technical Services. Offered within these operating lines of business are: liner container shipping, logistics, contract towing and transportation; ship assist and escort; energy support; salvage and emergency response through its TITAN Salvage subsidiary; vessel management; vessel construction and naval architecture through its Jensen Maritime subsidiary; government services, and petroleum and chemical transportation, distribution and sales. Additional information about Crowley, its subsidiaries and business units may be found at www.crowley.com.
#     #     #