Humboldt Bay Wind Terminal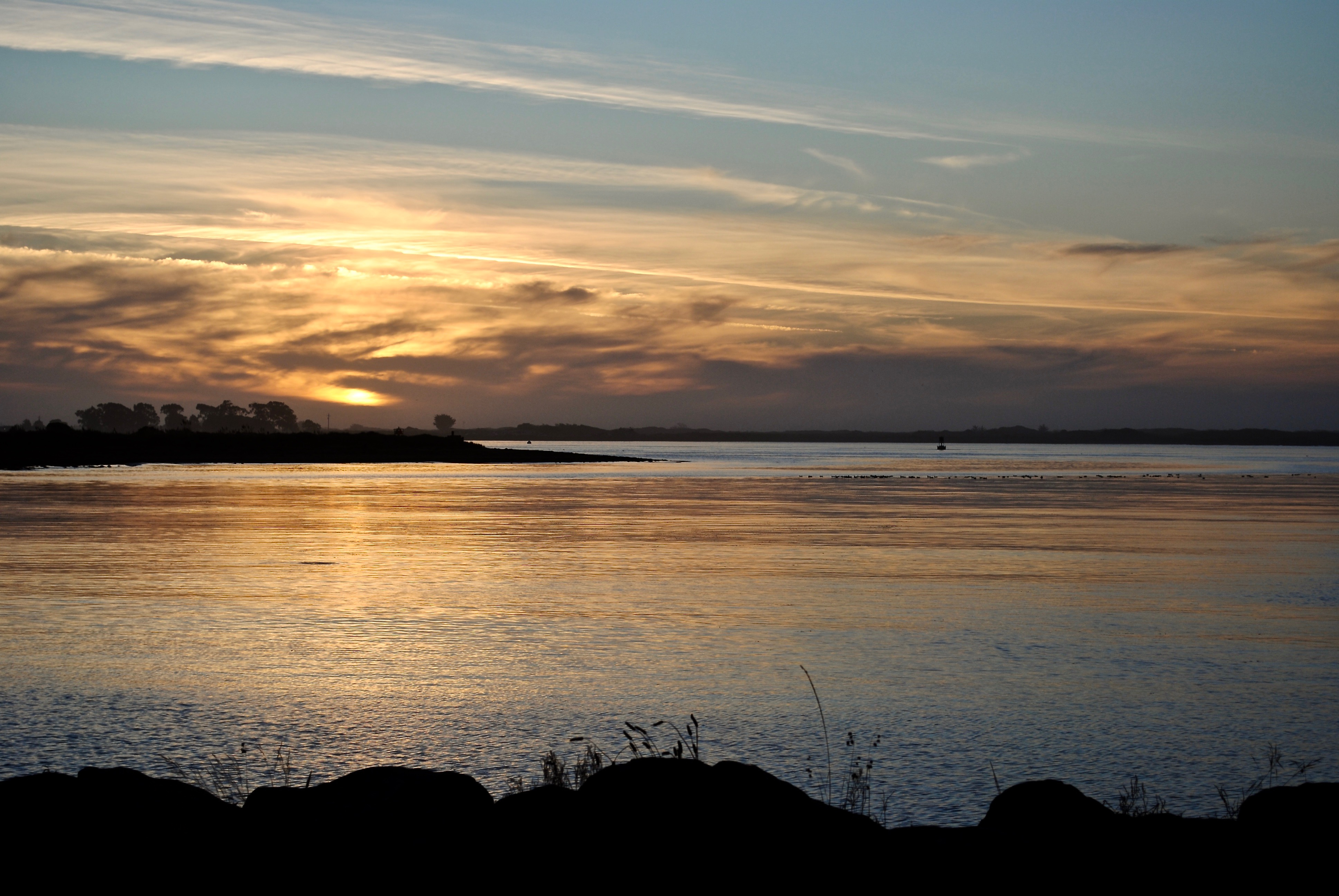 Crowley Wind Services
Humboldt Bay Offshore Wind Heavy Lift Multipurpose Marine Terminal
At Crowley, we are proud to join the Humboldt Bay Harbor District in a public-private partnership to establish a groundbreaking heavy-lift multipurpose marine terminal that will serve as a hub for offshore wind installation assembly and operations. The state-of-the-art facility will be strategically located in Humboldt Bay, offering unparalleled advantages for staging, integration, manufacturing and fabrication, and operations and maintenance.
California's West Coast Offshore Wind Port
The U.S. Government and State of California have both established a goal of deploying 30 gigawatt (GW) of offshore wind energy by 2030, increasing to 110+ GW by 2050. In addition, the State of California has committed to establishing 5 GW of offshore wind energy by 2030, increasing to 25 GW by 2045.
Studies by the Federal Bureau of Ocean Energy Management (BOEM) and the National Renewable Energy Lab (NREL), and the California Energy Commission (CEC) indicate that major port development in California will be required to meet these federal and state renewable energy goals.
Humboldt Bay was identified in the "California Floating Offshore Wind Regional Ports Assessment" (BOEM, January 2023) as a port location capable of staging, integration, manufacturing/fabricaumtion, and operations and maintenance. Key characteristics identified by BOEM include:
Optimal navigation conditions.
The federal navigation channel has a depth of 38 feet and a width exceeding 450 feet, allowing unrestricted access for vessels.
No bridge limitations or vertical draft restrictions, ensuring seamless and efficient operations for large-scale heavy lift activities.
Crowley's Role
Crowley, through its Wind Services business unit, was selected by the Harbor District to enter into an exclusive right to negotiate as a partner for the development, design and operation of the Humboldt terminal.
As a partner to the Harbor District in development, Crowley's role includes real estate review, permitting support, design and engineering, funding strategy/grant applications, private capital, community engagement and communications, and business development with offshore wind energy providers. Crowley will also operate the Humboldt terminal after construction is completed with the opportunity to be involved in marshalling and other supply-chain logistics to support offshore wind.
Subscribe Today!
Sign up to stay informed about the Humboldt Offshore Wind project and events
Terminal Plans and Advancement
The Harbor District has developed a comprehensive project concept encompassing 180+ acres. In recognition of its potential for supporting offshore wind, the California Energy Commission granted the District $10.45 million to advance this initiative. Moreover, an additional 300 to 600+ acres of available Coastal Dependent Industrial lands with direct access to the navigation channel further augment the capacity to serve the offshore wind port development in every aspect — staging & integration, manufacturing and fabrication, and operations and maintenance.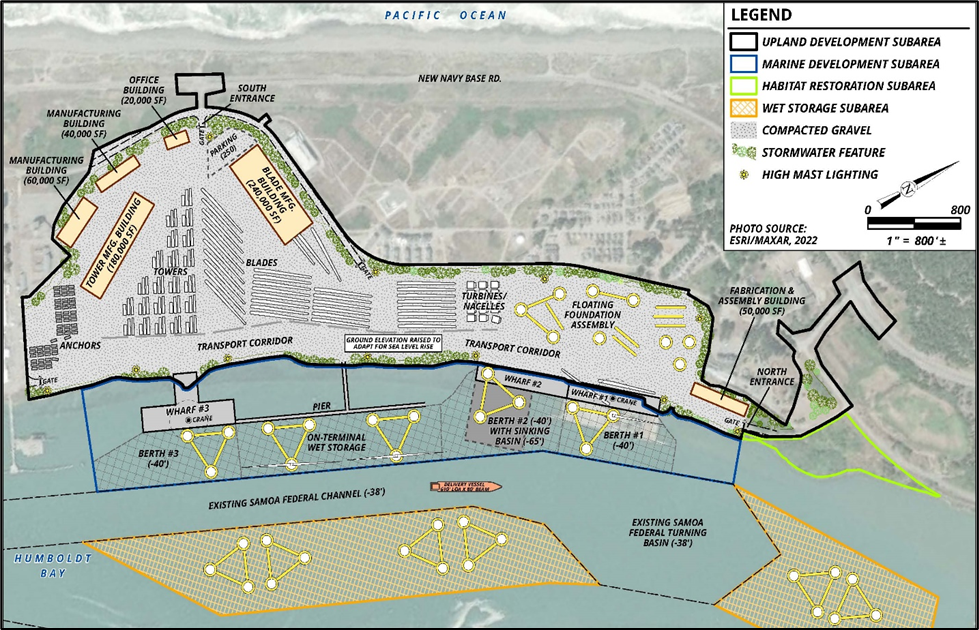 Crowley and the Community
The proposed Humboldt Bay Offshore Wind Heavy Lift Marine Terminal has broad community support. Crowley values the collaborative nature that has energized this project, and we look forward to developing an advanced marine heavy lift terminal that serves as a pivotal hub for renewable offshore wind energy, with a focus on the holistic integration with local communities, Tribal governments, stakeholders, environmental preservation and sustainability.
The diversity of residents, communities and stakeholders are an essential part of the fabric and ultimate success of the Humboldt Terminal project. Crowley has begun engagement with people and organizations in the Humboldt community through continuing meetings after the signing of the exclusive right to negotiate with the Harbor District in October 2022. Our commitment expanded in Spring 2023 by establishing a local office and hiring a local development director.
Our engagement process focuses on:
Intentional planning and preparation
Inclusion and demographic diversity
Collaboration and shared purpose
Openness and learning
Transparency and trust
Impact and action
Sustained engagement and participation
Crowley engages with stakeholders by listening, receiving and incorporating feedback into various elements of the terminal project (design, operations, funding, sustainability, etc.). This process is cyclical and will evolve over time.
As Crowley continues to identify and engage with various governments and stakeholders, the Harbor District leads the permitting and design process and continues with their own stakeholder engagement as a government agency.
Project Timeline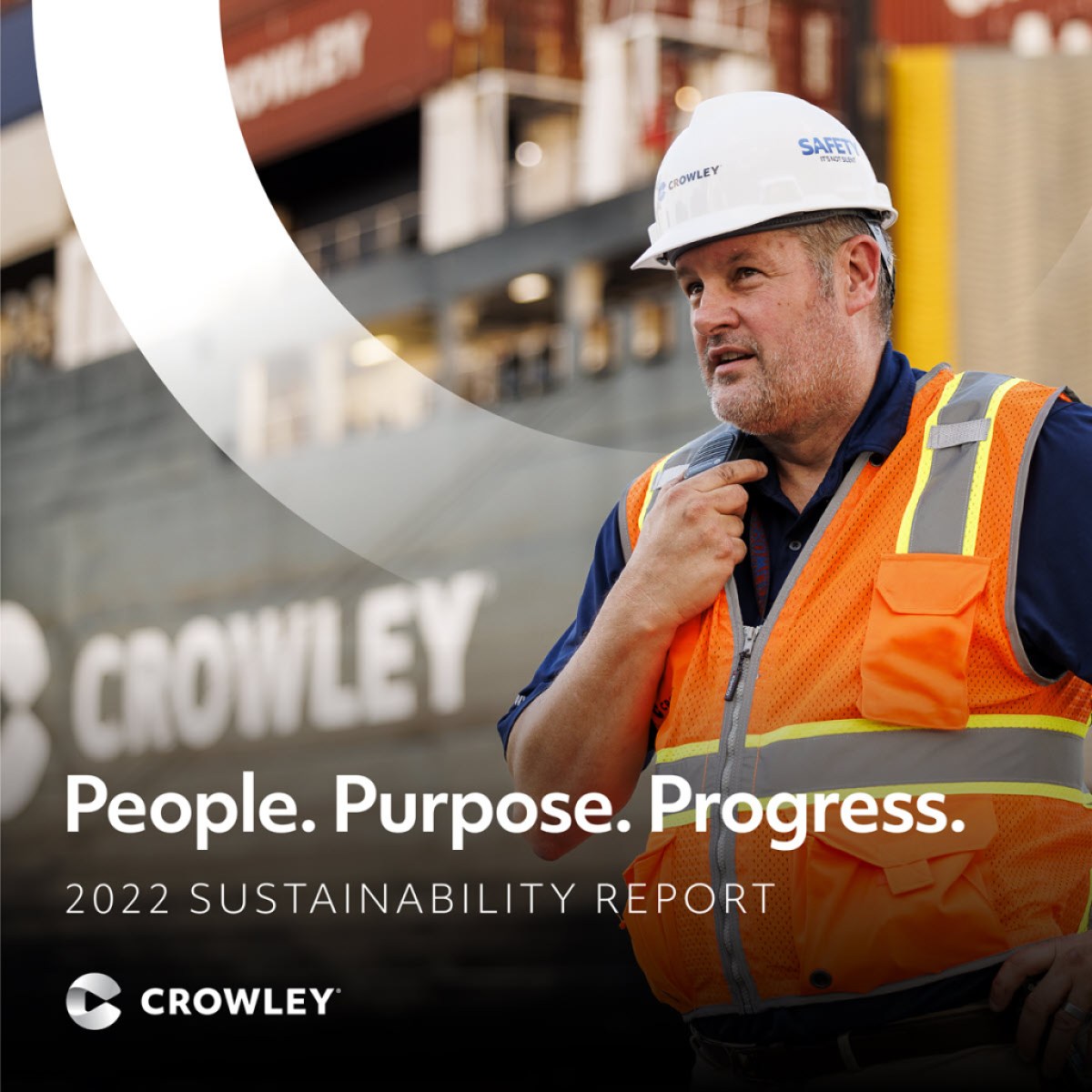 Sustainability
At Crowley, our purpose – Bravely Advancing What's Possible to Elevate People and Planet – guides who we are and how we operate, both today and into the future. To fulfill this purpose, we need to make every facet of our organization more sustainable. We work hard to foster our company culture that emphasizes a shared sense of responsibility as we move to earn the trust of our stakeholders and build long-term value for them. Crowley's commitment and goals for reduced emissions, decarbonization and electrification includes the development, design and operation of the Humboldt terminal. Crowley will continue to work with the Harbor District, neighbors, and partners to realize efficiencies and holistically assess decarbonization and future electrification.
Crowley is currently working to decarbonize terminals and integrate electrification with goals to reduce emissions (from 2020 corporate baseline) by 42% by 2030 and to achieve net-zero emissions by 2050. Efforts so far include:
Use of electric forklifts
Use of microgrids for charging electric transportation
Ballast and biofouling management to reduce impact to ecosystems
Carbon sequestration
Solar arrays
Electric tug/LNG vessels
Considerations for the future target of net zero in terminal planning and utilities
Use alternative renewable energy where practical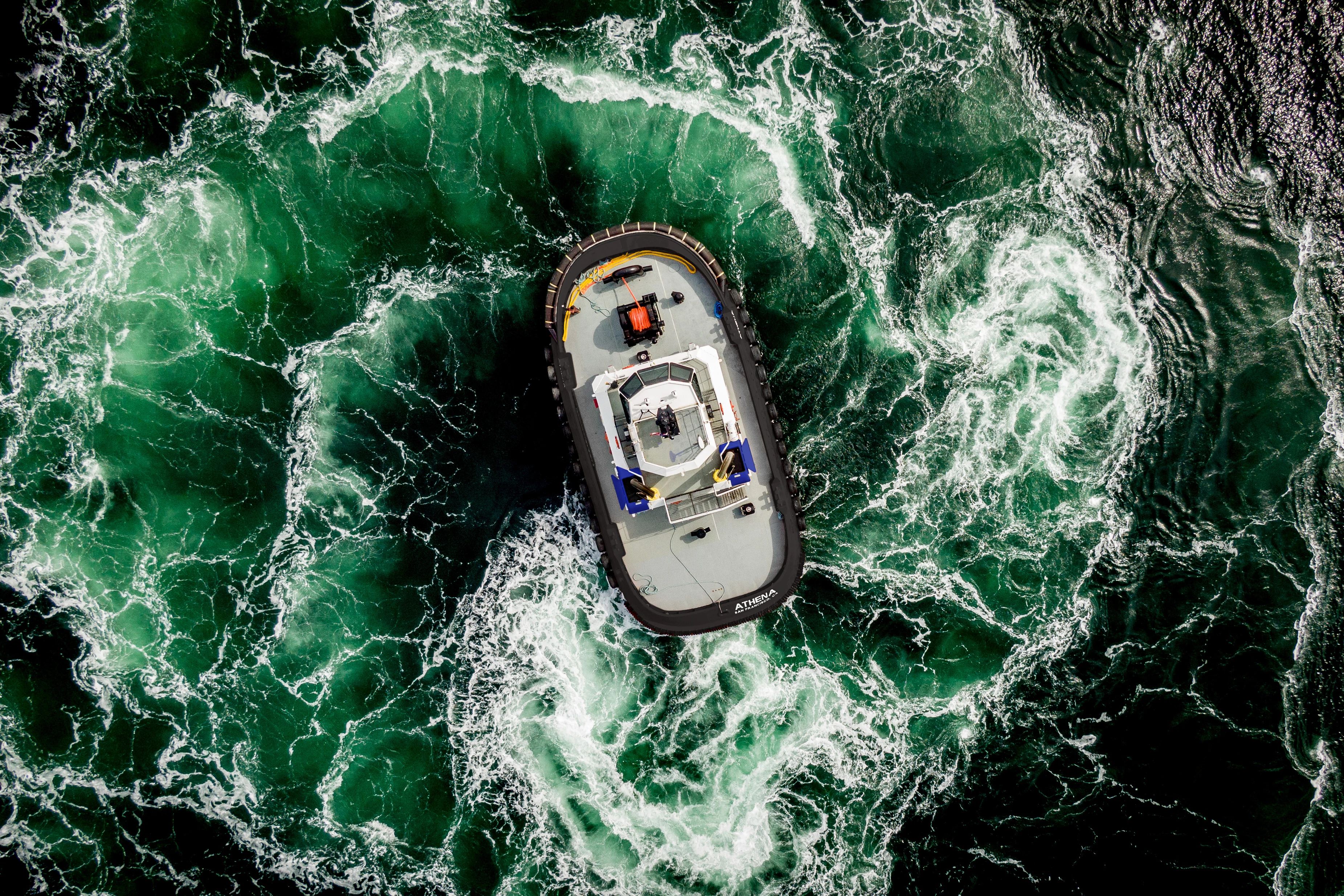 Crowley has set a goal to realize a net-zero terminal. This goal is interwoven in the day-to-day operations within the Crowley Wind Services team. For the Humboldt terminal, studies on electric demand and infrastructure on the peninsula are underway. Crowley is committed to electrification where feasible and is committed to readying the port for future electrification.
Crowley has committed to participate in the Institute of Sustainable Infrastructure's Envision® Sustainability certification process for the Humboldt Terminal. Envision provides a framework of criteria to identify sustainable, resilient, and equitable approaches during planning, design, and construction that will continue throughout the life of the project. Assessment criteria include quality of life aspects, such as preservation of historic and culture resources and advancement of equity and social justice, leadership aspects, such as providing for stakeholder engagement and developing local skills and capabilities, and climate and resilience, such as reduction of emissions and a climate change vulnerability assessment. This will be one of the first terminals on the West Coast to have a sustainability certification.
Latest Humboldt News
Get In Touch With Our Team