Crowley Corporate Brand Standards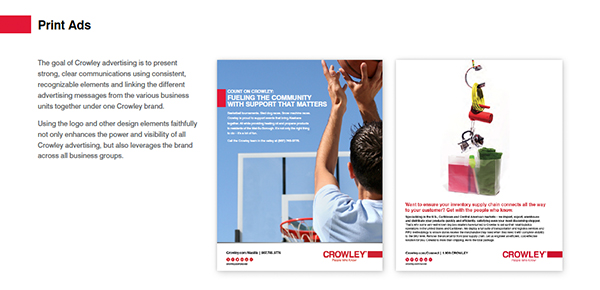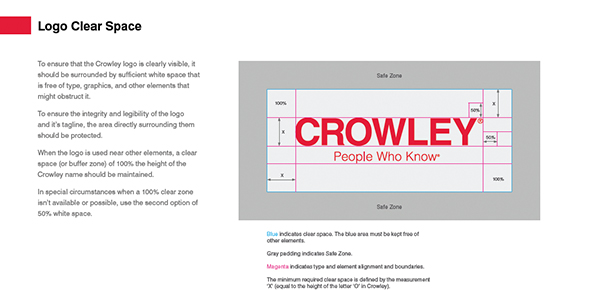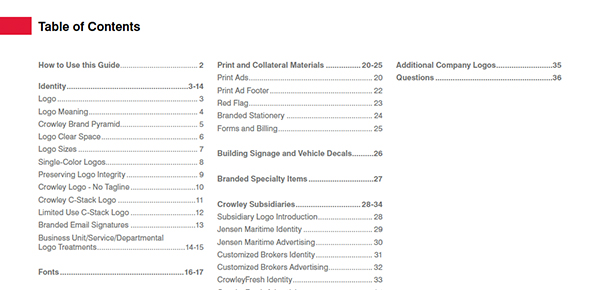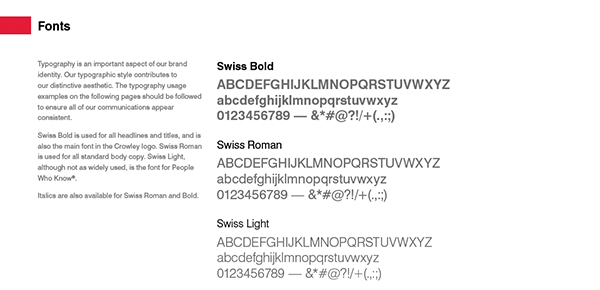 This is a reference guide for anyone who has occasion to use any logos from the Crowley family of companies. Whether you are an employee, contractor, customer, vendor, partner or a member of the media, this guide seeks to ensure that the Crowley brand is used properly and consistently.
Why is our brand so important?
According to Forbes, "Brands are psychology and science brought together as a promise mark as opposed to a trademark. Brands convey a uniform quality, credibility and experience. Brands are valuable." For more than 120 years, Crowley and generations of employees have worked hard to build the company's image and reputation into something of which we can all be proud. As such, the Crowley name and associated graphics are powerful tools when used in a consistent manner. The following pages contain important guidelines with examples to help maximize the value of communications.
Have a question?
If you require further assistance with the Crowley brand, please complete the form below and someone within the Corporate Communications team will address your question(s) in a prompt manner.