Crowley is using shore-side power (cold ironing) at various port locations to reduce carbon emissions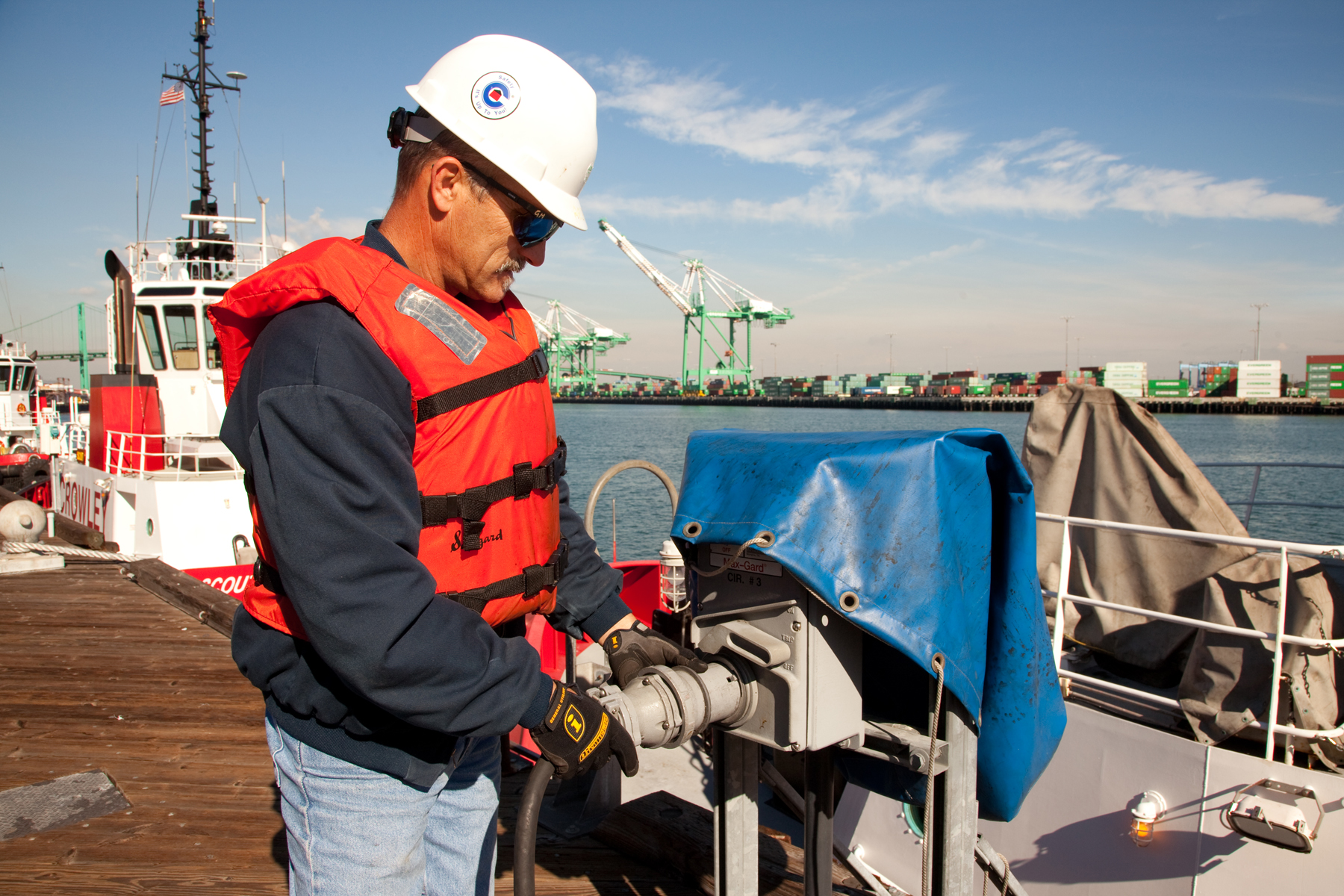 In 2009, Crowley tugboats used for ship assist and escort operations in the Port of Los Angeles and Port of Long Beach use shore-side electrical power when not on the job to cut fuel consumption and reduce carbon dioxide emissions. Previously, tugs tied up at the dock needed to run their generators to provide electrical power.
Crowley and the Port of Los Angeles together completed this environmentally friendly initiative, also known as cold ironing, at Berth 86.The port paid to run electrical power to the dock, and Crowley purchased and installed the electrical connections to the boats and transformers to take the voltage from 440 volts to 220 volts.
Overall, Crowley expects to conserve fuel used by the generators daily in its Los Angeles operations, and consequently reduce carbon dioxide emissions by more than 486,180 pounds in the first year. According to the U.S. Environmental Protection Agency, each gallon of diesel fuel produces approximately 22.2 pounds of carbon dioxide emissions. Crowley already has cold ironing capabilities in Seattle, Jacksonville, Pennsauken and Puerto Rico.
(link to media page press release, https://www.crowley.com/mediaroom/newsline.asp?ID=971)