September 2017
A Message from Tom Crowley, Chairman and CEO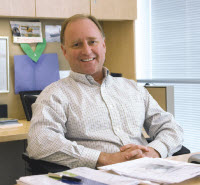 In 1892, my grandfather, Thomas Crowley, bought a Whitehall rowboat and went into business for himself shuttling personnel and supplies between the San Francisco waterfront and the tall sailing ships that would anchor in San Francisco Bay. It was a very physically demanding job, requiring a strong back and arms because business was typically won by the boatman who could row out to the ships faster than his competitors. Fortunately, my grandfather was physically and mentally strong, with an unfaltering work ethic, and he won his share of business. From these humble beginnings grew the company we know today as Crowley Maritime Corporation.

In a day and age where the average lifespan of a family-owned business is 24 years, I am very proud to say that we will mark our 125th anniversary of service in 2017. The year will be filled with great celebration and reflection on what we have accomplished, and how we have grown and prospered for well over a century. By taking a look back, we can better appreciate the work, sacrifice, and entrepreneurial spirit of those who
came before us.
We invite you to take this celebratory journey with us by connecting with us on this website and social media channels as we look confidently to the future and our next 125 years of service. Read More

In the mid-1950s, Crowley accepted a load of hot paving-grade asphalt to ship by barge out of Portland. Loading involved heating the asphalt to 350 degrees Fahrenheit so that it could be pumped in liquid state on into cargo holds. Employees, who wore wooden shoes to withstand the heat on deck, watched closely as the barge's above-water steel expanded by three inches and the water bubbled around the vessel from the heat inside. Photo: Barge 12, which was converted to transport hot asphalt (The Seattle Times).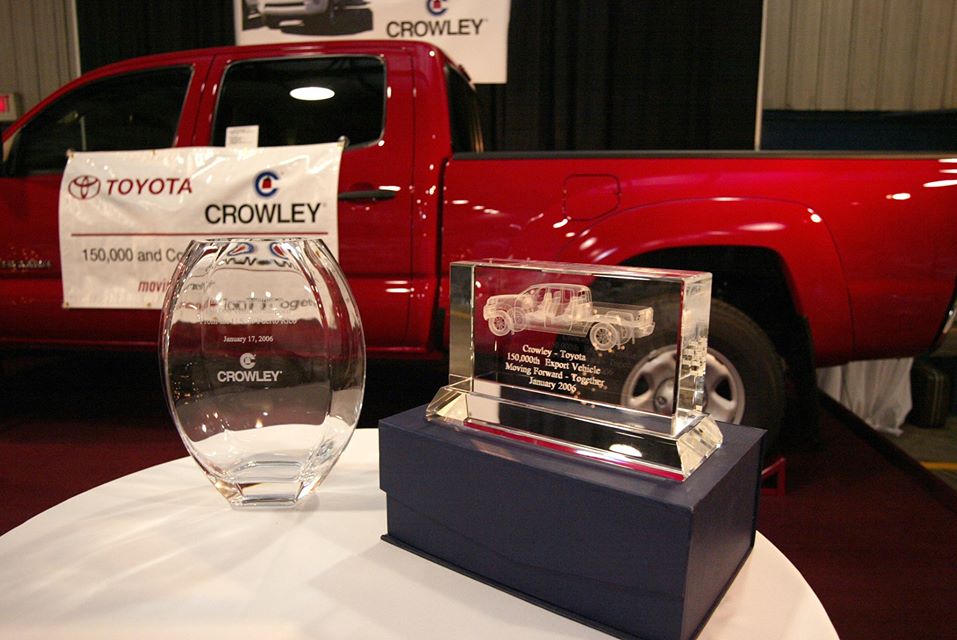 In 2006, Crowley celebrated the shipment of the 150,000th new Toyota from the U.S. mainland to Puerto Rico. For perspective, that many vehicles lined up bumper to bumper would stretch from Jacksonville to Key West. Fla., approximately 500 miles. Crowley has been the exclusive carrier of Toyota vehicles since 1992, shipping them from Jacksonville, Fla., to San Juan aboard its fleet of triple-deck Ro/Ro barges. Read more about this unique anniversary: https://p.widencdn.net/4ijtsw/CM-Current-2006-Issue