Transportation of Licensed Cargo to Cuba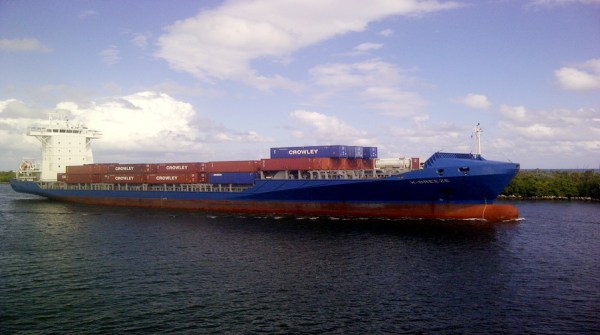 Pioneers in the U.S. – Cuba Trade
With the Authorization of the U. S. Department of Commerce, the U.S. Office of Foreign Assets Control (OFAC), and the government of the Republic of Cuba, Crowley has efficiently and reliably provided liner services between the U.S. and Cuba since 2001.
Crowley offers integrated logistics services for full container load (FCL) shipments between Wilmington, North Carolina, Jacksonville and Port Everglades, Florida, to Cuba, with four convenient sailings per month to the Port of Mariel.
Available equipment includes:
Enclosed 20' and 40' dry high cube containers
20′ and 40′ refrigerated containers (reefers)
40′ flat racks
Crowley logistics has also partnered with CubaPack to offer Express Gift Parcel Shipping Services for goods donations from Miami, Florida, to Mariel.
Licensed Cargo to Cuba
All Southbound cargo shipped through Crowley must have either a general or specific license from the U.S. Department of Commerce, and all Northbound cargo must have OFAC approval. All imports and exports must be approved by the Government of Cuba.
Contact us if you don't have a license to ship cargo to Cuba, and you need some guidance on how to obtain these licenses to ship with Crowley today.
Search our Sailing Schedules
Additional information:
U.S. Department of Commerce (BIS)