Overview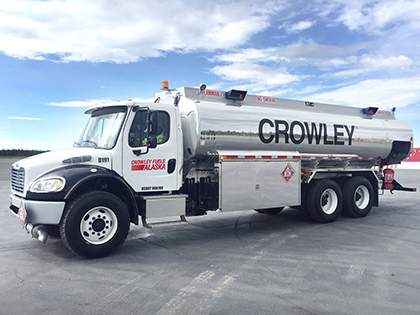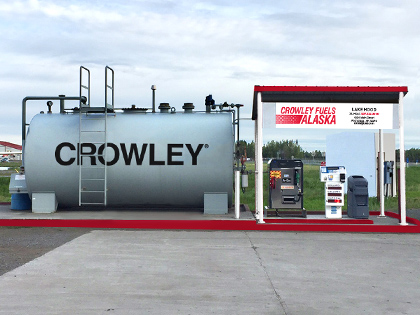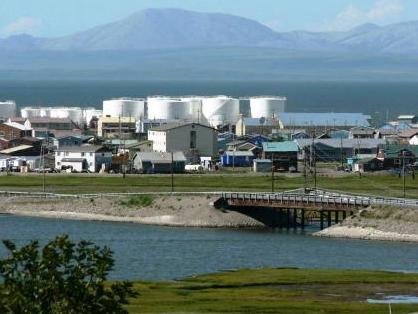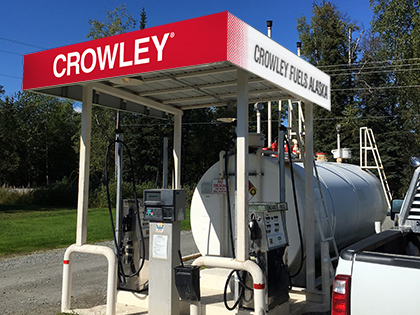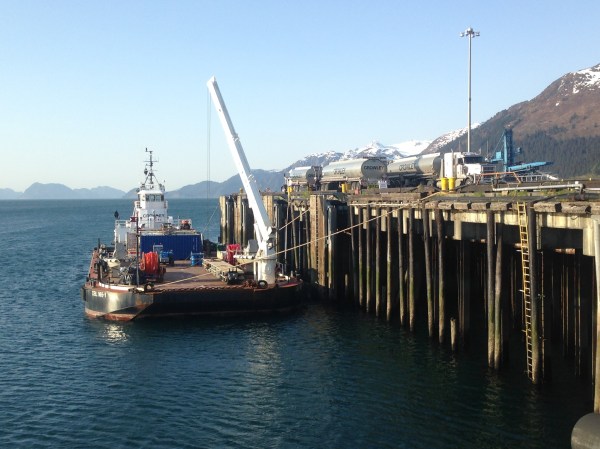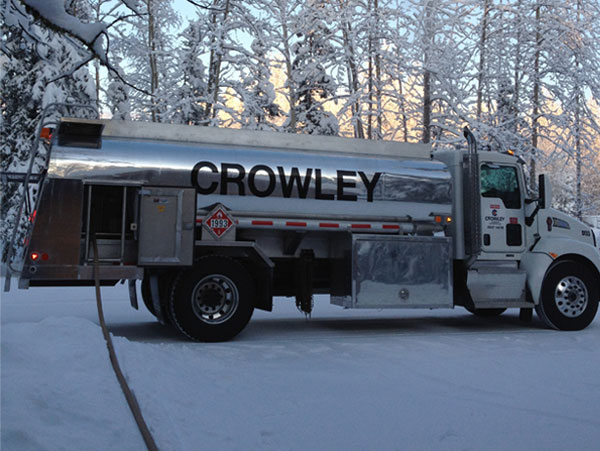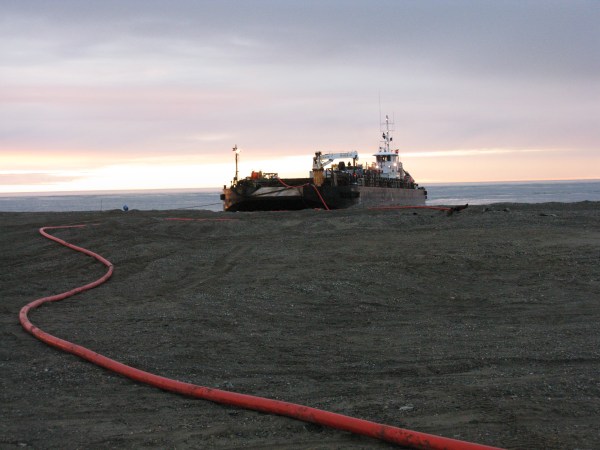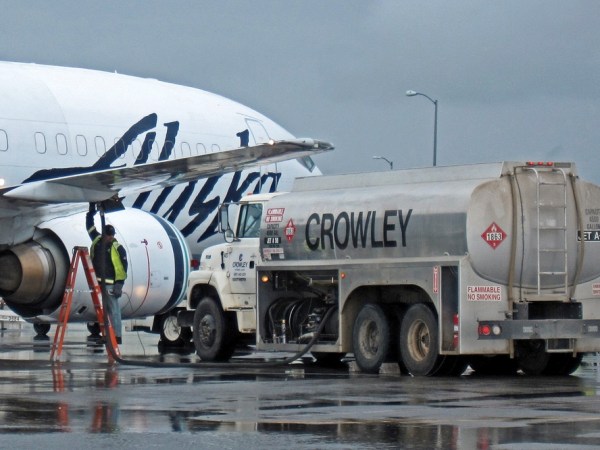 Crowley Fuels Alaska
Serving Alaska Since Before Statehood
Crowley knows Alaska. We began serving the people and businesses of Alaska in 1953, six years before statehood. Since then, we've built a reputation for consistently providing unique solutions to Alaska's logistics, fuel and marine transportation challenges. Read more about our history in the state. 
Fuel products and services
Crowley Fuels transports, stores, sells and delivers high-quality fuels, with an emphasis on service, reliability and safety. We are the state's largest wholesaler of quality fuel products, including diesel, heating fuel, propane, gasoline, aviation fuels, marine fuels, and packaged petroleum products.
Our 18 petroleum terminals across the state have a combined 76 million gallons of storage capacity, and we utilize our diverse distribution channels – on land, over water and occasionally through the air – to deliver the fuel Alaskans need to live, work and play in more than 280 communities across the state.
Our commitment to safety
Zero harm to people, property and the environment is of the highest priority at Crowley. Our safety record is evidence of the effectiveness of our safety culture, which includes regular, required trainings and thorough safety policies and procedures. At Crowley, our employees and business partners have the responsibility and authority to speak up and stop unsafe operations, without question or repercussion.
Our commitment to safety has been recognized by the best in the industry – from the ConocoPhillips Alaska/Alaska Trucking Association Industrial Fleet Safety Award, which we have been honored with five out of the last eight years, to the Shell Oil Products distinction as "HSSE Wholesaler of the Year," from which we were selected among Shell's entire network of U.S. petroleum wholesalers. This award-winning service reflects the results of our deliberate investment in our staff and equipment to serve our customers with safety as our first priority.
Our people
At Crowley, our goal is to foster a culture that attracts the best talent, celebrates diversity and inclusion, and encourages innovation. We're proud of our 350 employees, who live and work in Alaska, right alongside the customers we serve.
We are always searching for great people to join our team. We offer competitive pay, a comprehensive benefits package and opportunities for employees to learn, grow and advance their careers. Learn more about working at Crowley or browse our open positions.
Our fuel-delivery fleet
On the highway system, our drivers cover more than 3 million miles annually using our extensive company-owned and -operated fleet of line haul and local trucks, including 160 delivery vehicles and 65 tank trailers. Each of our terminals also have delivery vehicles that serve their local communities.
Because much of the state is not accessible by road, we also have a fleet of marine vessels specially designed to face Alaska's unique challenges. These vessels – combined with the skill and expertise of our experienced mariners – allow us to reach otherwise inaccessible locations to serve the fuel needs of those in Alaska's most remote areas, including the western coast and inland river systems.
We continually invest in our equipment to support safe, efficient operations. We are proud to have the youngest truck fleet in the industry in Alaska and we look forward to introducing the latest addition to our marine fleet in the coming year.
Giving back
Our employees live and work here, alongside the people and businesses we serve. We understand the importance of supporting the communities where we do business. We demonstrate this commitment to our communities in various ways, including the Crowley scholarship program and support of many local events and organizations. Additionally, the Crowley Cares Foundation matches employee contributions to local charitable organizations for maximum benefit. Read more about how Crowley cares for our communities. 
Contact us
Let us know how we can serve you. Find the Crowley location nearest you. Or learn more or schedule delivery by contacting us at 866-770-5587. You can also use the email option on this page.
ARTICLE: Getting Fuel from There to Here – The Challenges and the Costs
ARTICLE: Fuel Service and Safety in the Last Frontier