Senior Leadership
Chairman & Chief Executive Officer
Located in Jacksonville, Fla.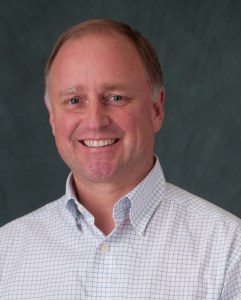 Thomas B. Crowley, Jr. has served as Chief Executive Officer and Chairman of the Board of Directors since 1994, succeeding his father and grandfather in such roles dating back to the company's founding in 1892. Today, Crowley is a U.S.-based, $2 billion-a-year marine solutions, energy and logistics services company with operations around the world.
Under Mr. Crowley's leadership, the company is expanding into areas of opportunity such as logistics, government services, petroleum transportation and distribution, ship management, naval architecture and engineering, project management and LNG services. He has focused on building the company relative to its expertise on water, while leveraging other asset-light areas of expertise to develop a portfolio of businesses to serve customers that offers both strong integration and diversification of risk.
Mr. Crowley has recognized the government as a key customer for which the company is well suited to serve. In 2018, the company began executing a multi-year $2.3 billion Department of Defense Freight Transportation Services (DFTS) contract, one of the largest logistics contracts awarded by the U.S. government. Additionally, under his leadership Crowley has successfully completed a myriad of expeditionary logistics operations around the world, including Haiti (earthquake relief), West Africa (Ebola outbreak), U.S. Northeast (Hurricane Sandy), and Puerto Rico (Hurricane Maria).
In late 2017, Mr. Crowley directed the company's largescale response to the aforementioned Hurricane Maria, which devastated Puerto Rico. Within two hours of the U.S. Coast Guard reopening the port, a Crowley vessel arrived and began discharging critical commercial and relief cargoes. Over the next 182 days, Crowley unloaded more than 200 vessels with cargo consisting of nearly 40,000 commercial loads and 8,000 Federal Emergency Management Agency (FEMA) loads. In addition to food, water and other basic humanitarian and commercial supplies, Crowley transported and delivered more than 40,000 power poles; 7,000 electrical transformers; 10 million miles of wire and cable; and platforms and utility reconstruction equipment and vehicles to help rebuild the electrical infrastructure, which was devastated beyond repair in some areas. The company also handled multiple bridge sections and a 119,000-pound drill to support the roadway reconstruction efforts in the Utuado region.
Even more remarkable is that this mission was largely accomplished by more than 300 local employees who, along with their families, were reeling from the effects of the storm themselves. Mr. Crowley directed company- and employee-sponsored aid to workers and their families to help them recover. And, in an unprecedented gesture of appreciation, Crowley presented a Thomas Crowley award, the company's highest honor, to the entire Puerto Rico team.
A staunch supporter of the American maritime industry, Mr. Crowley has invested billions of dollars during his tenure in the construction of American built tugboats, heavy-lift flat-deck barges, articulated tug barges (ATBs), tankers and now, LNG-powered ConRo ships for use in the U.S.-Puerto Rico trade, utilizing best-available technology with a focus on safety, environmental protection, performance and efficiency. And the company's growth plans call for further investment in a variety of new vessels over the next several years.
Recognizing the importance of having knowledgeable, skilled and safe employees, Mr. Crowley has dedicated a significant amount of his attention to employee education, management training and other initiatives to build a collaborative, high-performance culture. He has placed safety at the center of everything the company does and is challenging employees to achieve the goal of doing zero harm to people, property and the environment.
Mr. Crowley holds a business finance degree from the University of Washington. Away from work Mr. Crowley lends his time and expertise to several organizations. He is on the board of directors of the World Shipping Council, an advisory board member at the University of Washington's Foster School of Business, and a longstanding member of the Young Presidents Organization.
Vice COB, Executive Vice President
Located in Jacksonville, Fla.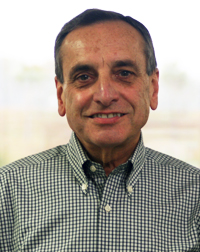 Bill Pennella joined Crowley in 1987, and since that time has held positions of increasing responsibility, including vice president of human resources, senior vice president of human resources/administration and executive vice president. He has more than 40 years of experience in administration, human resources, and labor relations. Prior to joining Crowley, he worked in those fields for two global steamship lines. Pennella graduated from Rutgers University, with degrees in psychology and business.
Responsibilities include:
Human resources; purchasing; security, quality and environmental; corporate communications; labor relations; training; treasury; controllership; financial reporting; planning; accounting services; internal auditing; data center services; network services; technology management and IT support and control
Chief Operating Officer
Located in Jacksonville, Fla.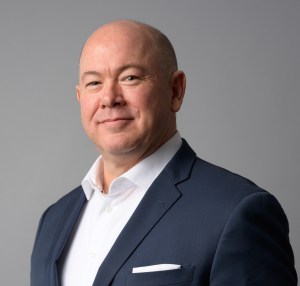 Ray Fitzgerald rejoined Crowley in 2020 as chief operating officer. He began his career with Crowley in 1987 and spent 13 years with the company – many of them in a commercial role as a vice president within the liner services group.
He later joined the Wallenius Wilhelmsen organization, and over the next 20 years, served in a variety of senior leadership roles, including CEO, president and COO; and executive vice president for various Wallenius brands, including Wallenius Wilhelmsen Logistics, ARC Shipping, American Shipping & Logistics Group, and Wallenius Wilhelmsen Solutions. Immediately prior to rejoining Crowley, he served as chairman of the ARC Group (American Roll-on Roll-off Carrier, LLC), a U.S.-based Wallenius Wilhelmsen company, beginning in 2015.
Fitzgerald was recognized by United Seamen's Service in 2018 with the prestigious Admiral of the Ocean Sea (AOTOS) award. He graduated from Saint Francis University with a Bachelor of Science degree in economics and business management, and later completed continuing executive education courses at the University of Chicago and The Tuck School of Business at Dartmouth.
Fitzgerald is currently responsible for leading the company's four business units – Crowley Logistics, Crowley Shipping, Crowley Fuels and Crowley Solutions – in close collaboration with the senior vice presidents and general managers who run each business line.
Senior Vice President, Government Relations
Located in Washington, D.C.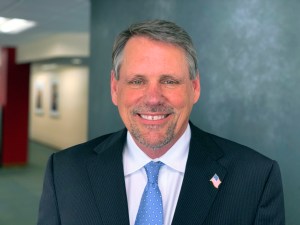 Michael Roberts has represented Crowley on legal, regulatory and legislative matters for more than 25 years. He joined the company in 1991 as corporate counsel, was promoted to vice president of government relations in 1994 and remained in that role until 2000. The next nine years were spent in private practice in Washington, DC, including with Venable, LLP, representing Crowley and others involved in domestic and international trade and transportation. He returned to Crowley in September 2008 as senior vice president, general counsel and corporate secretary. In 2019, Roberts returned to Washington to lead the company's government relations functions, which are of particular importance given the company's emerging leadership in maritime and other sectors, and its fast-growing public sector work.
Roberts has overall responsibility for the company's government relations functions. This includes federal, state and local activities, as well as work with foreign governments and international organizations. Roberts will also continue coordinating with Crowley's government services team in connection with its public sector work. 
As general counsel, Roberts provided senior leadership for various initiatives in addition to managing traditional legal and risk management functions. These included providing strategic counsel for developing Crowley's work for government customers; forming a successful cargo insurance business; and establishing an employee-led charitable foundation supporting hundreds of nonprofits.
Roberts has a Bachelor of Arts degree with high honors from Michigan State University, and a Juris Doctor degree cum laude from American University, Washington College of Law.
Senior Vice President, Controller
Located in Jacksonville, Fla.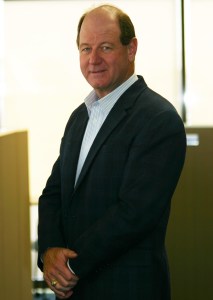 Since joining Crowley more than 25 years ago, Calvin has held positions of increasing responsibility, including vice president, Caribbean Islands Services; corporate director of strategic and financial planning and division controller.
Calvin has more than 30 years of experience in financial and management reporting, budgeting and strategic planning and analysis. He earned a Bachelors of business administration in accounting and finance from the University of North Florida, and is a licensed Certified Public Accountant.
Responsibilities include:
The strategic planning, procurement, accounting, payroll and financial reporting functions of the corporation.
Senior Vice President, Corporate Services
Located in Jacksonville, Fla.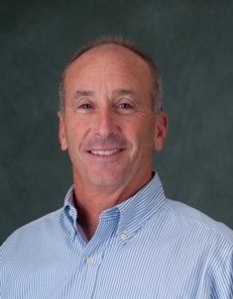 Fox rejoined Crowley in 2010 as vice president of strategic initiatives and marketing for the liner and logistics business units. He had previously worked for Crowley from 1987 to 1995 with responsibilities in business development and process improvement. Before rejoining Crowley, Fox served as senior vice president for Sea Star, providing leadership in sales, marketing, customer service, pricing, and yield management, and was also the executive vice president of administration and financial planning for Navieras, offering commercial, administration and financial expertise. He previously served as chairman of the board for the Northeast Florida Chapter of the Red Cross.
Responsibilities include:
Information technology; corporate marketing and communications; human resources; people development and learning; safety, sustainability and resilience (SSR); strategic projects; change leadership; facilities development and travel.
Senior Vice President, Treasurer
Located in Jacksonville, Fla.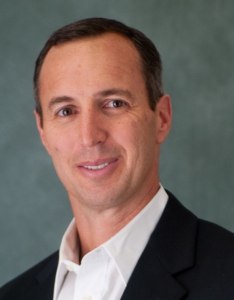 Warner began his career with Crowley in 2001 as a senior analyst for the corporate planning group, where he worked until his promotion to director of finance for the logistics group, followed by a move to the Puerto Rico/Caribbean liner services group. The Board of Directors approved his appointment to the position of senior vice president and treasurer in 2005.
Prior to joining Crowley, Warner held various finance positions including four years at Citigroup in New York culminating with his position as a Vice President of Finance. He has a Bachelors degree from Northwestern University and a Masters in Business Administration from Cornell University.
Responsibilities include: 
Management of treasury activities for the entire organization; corporate banking, credit and collection and investment; negotiating all short/long term debt financing for entire corporation.
Senior Vice President and General Counsel
Located in Jacksonville, Fla.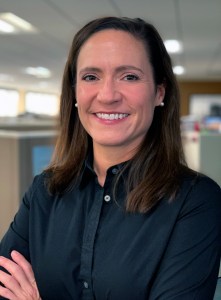 Harrison joined Crowley in 2013 as director, claims, in the risk management department, where she managed claims, supported Crowley's growing ship management business, and led the team's risk management and mitigation efforts for the historic West Africa Ebola relief project (Operation United Assistance). In 2015, she was promoted to vice president, procurement, where she led the modernization and enhancement of the procurement function to support all lines of business. She joined Crowley's Senior Leadership Team in 2019.
Before joining Crowley, Harrison served as vice president and FD&D manager with Shipowners Claims Bureau in New York, managers of The American Steamship Owners Mutual Protection and Indemnity Association, where she handled a variety of both P&I and FD&D claims and managed the Club's overall portfolio of FD&D claims. She also practiced maritime law for several years at Chaffe McCall, LLP, in New Orleans.
Harrison holds both Bachelor and Master of Arts degrees from the University of Virginia, as well as a Juris Doctor degree, magna cum laude, from Tulane Law School with a certificate in maritime law. She is the president of the U.S. chapter of WISTA, the Women's International Shipping & Trading Association. She is also a proctor member of the Maritime Law Association of the United States, as well as the 2018-19 editor-in-chief of SEALI, the Southeastern Admiralty Law Institute.
Responsibilities Include:
Legal
Risk Management
Crowley Cares Foundation
Senior Vice President and General Manager, Logistics
Located in Jacksonville, Fla.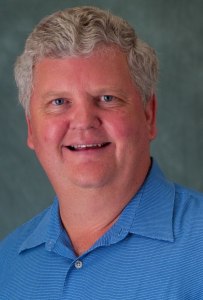 Collar joined Crowley in 1977 as a deckhand, but throughout his career has been exposed to many facets of the Crowley organization, working in positions of increasing responsibility within engineering, terminal management, cargo operations, marine operations and petroleum operations. In 1996, he was named director of technical services before transferring to general manager of oil transportation. He then served as senior vice president and general manager of technical services, senior vice president and general manager of logistics, and most recently as senior vice president and general manager of international services. Collar attended school at Shoreline Community College in Seattle, and Point Loma College in San Diego. He earned a Master's in Business Administration from the University of Washington in 1999.
Responsibilities include:
Ocean, Land and Air Transportation (FCL and LCL)
Commercial Transportation Management
Supply Chain and Distribution Services (Door to Door)
Freight Forwarding and Warehousing
Cargo Risk and Customs Compliance
Senior Vice President and General Manager, Shipping
Located in Jacksonville, Fla.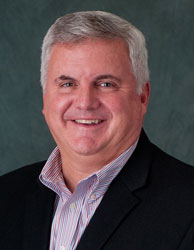 Grune joined Crowley's Seattle office in January 1995 as director of strategic accounts, and in November 2001 was named vice president and general manager, ship assist and escort. In August 2005, he moved to Jacksonville as a senior vice president and general manager for Puerto Rico/Caribbean services. In January 2010, he was promoted to senior vice president and general manager of petroleum services.
Rob launched his maritime career sailing for Texaco, Inc. as an officer on its U.S.-flagged tanker fleet from 1980 to 1986. He then served as economics and planning analyst with Texaco in Harrison, NY. In 1989, he took the post of a chartering manager at OMI Corp., an independent New York-based oil tanker firm. In 1991, Rob went on to work for Tosco Refining Corporation in Concord, CA, in the oil-trading division. Prior to joining Crowley, Grune worked three years as a manager of tanker chartering at Continental-Tosco Limited Partnership in Stamford, CT.
Grune graduated from the U.S. Merchant Marine Academy, Kings Point, NY in 1980, and received a Masters in Business Administration from Wake Forest University in Winston Salem, NC, in 1986.
Responsibilities include:
U.S. Domestic Petroleum Transportation (Tankers and Articulated Tug Barges (ATBs))
Commercial Ship Management
Ship Assist and Tanker Escort Services
Marine Logistics Services (Tug and Barge)
Senior Vice President and General Manager, Fuels
Located in Seattle, Wash.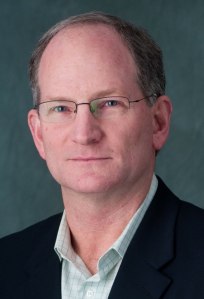 Rocky Smith joined Crowley in San Francisco in 1981 and since that time has held various marketing and operations positions in the harbor services and barge petroleum transportation groups. Early in his career he was responsible for harbor services and bunker vessel operations on the West Coast. From 1986 to 1990 he worked for the container lessor, TransOcean, Ltd., as product manager for refrigerated containers and gensets.  In 1990, he returned to Crowley and became manager of oil transportation, Pacific division, in Seattle. In 1996, he became vice president of oil transportation and harbor services, and in 1997 he was assigned to lead Crowley's new tanker division, Crowley Petroleum Transport, Inc. In 2001, Smith joined Marine Transport Corporation in New Jersey as vice president of vessel operations, and of Crowley Petroleum Transport tankers once they were folded into the Marine Transport organization. In 2005, Smith relocated to Jacksonville, Fla., to assume responsibility for Crowley's petroleum distribution businesses in Alaska. These included heating oil sales, propane sales, lubricant sales and distribution, marine- and highway-terminal operations, branded- and unbranded-dealer sales, proprietary card-lock operations, into-wing aircraft sales and airport fixed-base operations. In late 2007, Smith was transferred back to Seattle to lead these Crowley services in the Pacific/Alaska region. In 2009, all of Crowley's worldwide contract services — including sealift activities, ocean towing, Sakhalin Island operations, and Alaska North Slope services—were combined under his responsibility.
Smith graduated from Pomona College in 1977 and earned a Masters in Business Administration from the University of California at Berkeley in 1986. He is a member of the American Bureau of Shipping.
Responsibilities include:
Fuel Supply (Petroleum and LNG)
Fuel Infrastructure (Terminals and LNG Bunker Solutions)
Energy Solutions (Micro Grids, Supply Logistics)
Senior Vice President and General Manager, Solutions
Located in Jacksonville, Fla.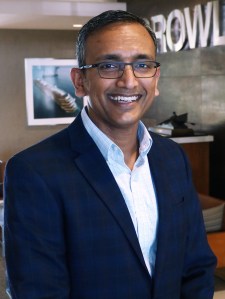 Shiju Zacharia joined Crowley in 2009 with more than a decade of advanced technology project leadership centered on developing, deploying and integrating state-of-the-art solutions to support high-level business objectives for major enterprise customers. Before officially joining Crowley, he worked as a consultant for the company on the Beacon Project, which helped define the business architecture and led to the creation of the Crowley Logistics online platform. Throughout his career, Zacharia has gained a wide variety of leadership experience in industries such as logistics, health insurance, manufacturing and direct marketing.
He received the Thomas Crowley Award in 2013, the company's highest honor, as director, technology, for his demonstrated expertise in crafting digital transformation solutions that enhance competitiveness and increase profitability. He was instrumental in ERP system implementation across the entire Crowley Logistics network to support NVOCC, freight forwarding, warehouse and distribution, Customs brokerage and land transportation. He led the start-up, management and execution of the $2.3 billion multi-year Defense Freight Transportation Services (DFTS) contract. In 2018, he was promoted to vice president, government supply chain, before advancing to the senior leadership team in 2019.
He holds a Master's Degree in Modeling and Simulation from the University of Central Florida and a Bachelor's Degree in Mechanical Engineering from the University of Mumbai. He is active in the entrepreneurial community and an avid supporter of small businesses.
Zacharia's business unit is engaged in designing and implementing effective and innovative solutions for the U.S. Departments of Defense and Homeland Security, the U.S. Maritime Administration, as well as other government agencies by leveraging a portfolio of commercial services adapted to meet the unique missions. Responsibilities include:
Marine Solutions: Government Ship Management, Engineering and Architecture
Supply Chain Solutions: Managed Transportation and Advanced Analytics
Expeditionary Logistics Solutions
Energy Solutions: Fuel Storage and Distribution
Technology Solutions